12 Most Registered-For Baby Products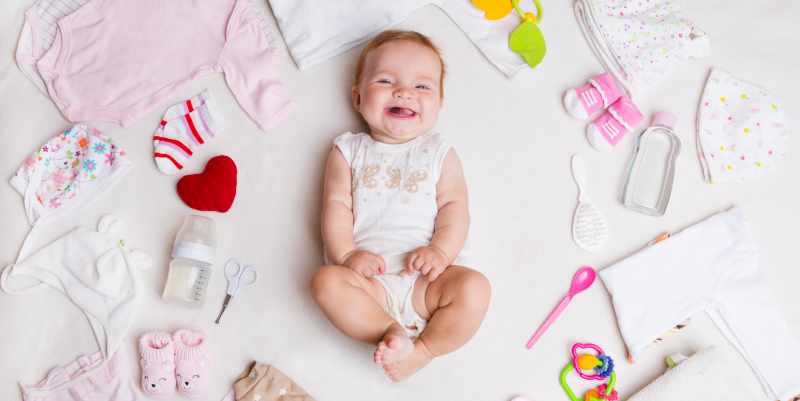 Having a baby is uncharted territory for first-time parents. With such a life-altering experience, it's normal to seek out products and choose gifts that will help you take care of a delicate baby. But with all the products to choose from, it can be daunting to narrow down what is and isn't needed. Curious to know the must-haves most new parents have included on their baby registry? Check out these 12 popular baby products that repeatedly land on baby registries. From changing pads to swaddles, pacifiers to bottle accessories, these are the 12 most registered-for baby products you need ASAP!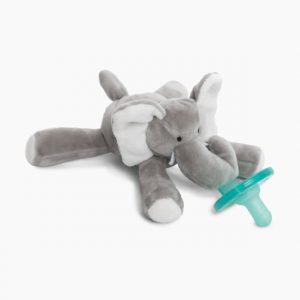 Amazon's Choice Product, $16.95
★★★★☆ 4.5 Stars, 917 customer reviews

The WubbaNub Pacifier was invented for moms by a mom! It's the first pacifier and plush animal combination of its kind, and it's routinely listed as one of the most registered-for baby item due to its practical nature. No more pacifiers rolling out of the stroller and onto the ground. The plush animal makes it easy for little hands to grasp onto and the pacifier stays in position better than other binkies. You can even choose between elephants, monkeys, lions and puppies.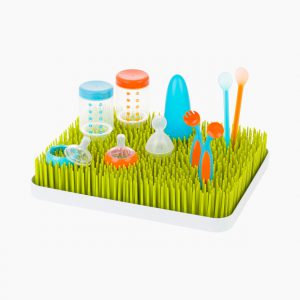 Boon Lawn Countertop Drying Rack
Amazon's Choice Product, $12.95
★★★★☆ 4.7 Stars, 1,839 customer reviews

No more searching for bottle pieces and parts, the Boon Lawn Countertop Drying Rack makes washing and drying baby items a cinch! Contain bottle accessories, pacifiers, spoons and sippy cups to this two-piece drying rack that allows items to air dry. Stick pieces into the "grass blades" and watch as the tray below catches rollover drops of water. It's easy to empty and clean and you'll be able to keep everything all in one spot.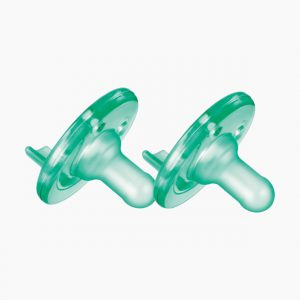 Philips Avent Soothie Pacifiers
Amazon's Choice Product, $4.49 (2 Pack)
★★★★☆ 4.6 Stars, 4,097 customer reviews

Babies take a little while to latch onto their favorite binky, so it may take you a few tries to find the right one. But parents swear by the Philips Avent Soothie Pacifiers because of their soft, silicone material and easy-to-clean shape. Hospitals recommend this brand of pacifiers too because they help prevent nipple confusion and are the right shape for newborn mouths. No wonder these are one of the most registered-for baby products!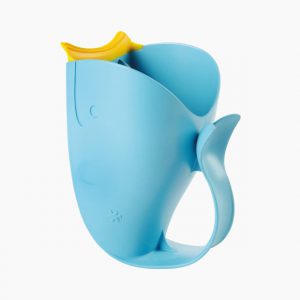 Amazon, $7.99
★★★★☆ 4.4 Stars, 1,464 customer reviews

You may not have thought of using a specially designed cup for baby's first bath but the Skip Hop Moby Bath Cup didn't make it on the most registered-for baby product list for nothing. The rinse cup features a soft, flexible lip that rests against baby's forehead to prevent water from slipping into her eyes and interior "fins" that channel the water for a more even pour. Plus, the functional shape means it stands on its own tail for easy use.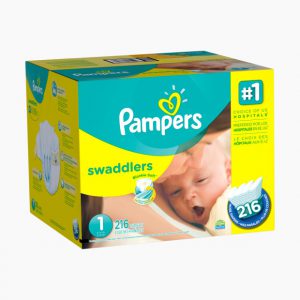 Pampers Swaddlers Disposable Diapers
Amazon, $32.52
★★★☆☆ 3.7 Stars, 815 customer reviews

While babies go through a ton of diapers through the course of even a month, you want ones that feel comfortable and give her the freedom to move about. The Pampers Swaddlers Diapers are soft and have the right amount of stretch so that your baby can wiggle about and not have any leakage. Plus, the diapers come with a wetness indicator telling you when it's time for a change.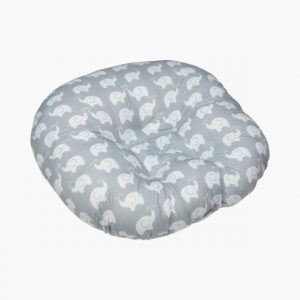 Boppy Newborn Hello Baby Lounger
Amazon's Choice Product, $29.99 (2 Pack)
★★★★★ 4.8 Stars, 1,227 customer reviews

When you need the ideal resting spot for baby so you can get some things done, the Boppy Newborn Hello Baby Lounger is a lifesaver! The soft and cushy design is made for maximum comfort, while the contoured interior allows your baby room to stretch out and relax. The Boppy is machine-washable and fits babies up to 16 pounds. It's the ideal relaxation station for baby, and one of the most registered-for baby products.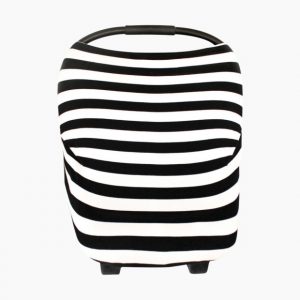 Amazon, $24.95
★★★★☆ 4.6 Stars, 575 customer reviews

Who doesn't love an item that is versatile enough to have multiple uses? Whether you're nursing, shopping or in the car, the Copper Pearl 5-in-1 multi-use cover has got you covered, literally! Nursing cover? Check! Car seat cover? Check! It even converts into a shopping car cover, high chair cover and infinity scarf. And when you don't need it? Fold it up and shove it right into your diaper bag or purse. Voila!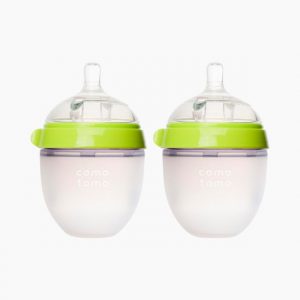 Amazon's Choice Product, $18.79 (2 Pack)
★★★★☆ 4.4 Stars, 3,734 customer reviews

If you're planning to breastfeed your baby, it can be challenging to transition into bottle feeding. Some babies reject the bottle or get confused by the alternate nipple. The Comotomo Baby Bottles designed their bottles to mimic every detail of a real breast. Features include a naturally shaped nipple and a squeezable silicone base. The transition becomes easy and seamless. Plus, you don't have to use a bottle brush to clean these little gems!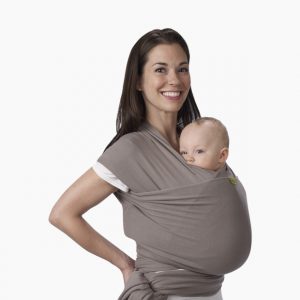 Amazon's Choice Product, $39.95
★★★★☆ 4.2 Stars, 3,037 customer reviews

The Boba is a top baby carrier on the market thanks to its breathable, versatile and comfortable fabric. Made from soft French terry and 5% Spandex, it provides a snug fit while still maintaining a comfortable wrap around baby. Give yourself freedom to move about and be hands-free while keeping your baby close.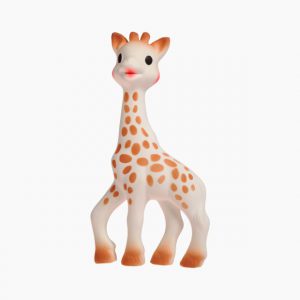 Amazon's Choice Product, $23.49
★★★★☆ 4.2 Stars, 6,600 customer reviews

Sophie the Giraffe has been one of the most beloved teethers for more than 55 years! And it's easy to see why. These are handmade in France with 100 percent natural rubber, perfectly designed for grabbing, chewing and soothing baby's gums during teething.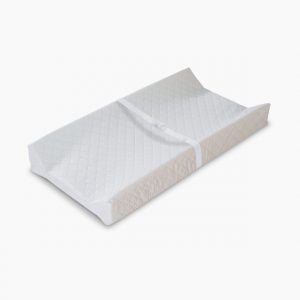 Summer Infant Contoured Changing Pad
Amazon #1 Best Seller, $14.99
★★★★☆ 4.5 Stars, 7,071 customer reviews

Loved by parents almost more than an actual changing table, the highly versatile Summer Infant 2-Sided Changing Table makes diapering a breeze. It features high curved walls and a safety belt to keep your little squirmer in place. It also fits most (if not all) changing tables. And you can easily remove the cover and wipe down the waterproof vinyl material. It's easy to see why this one is an Amazon #1 Best Seller and most registered-for baby product.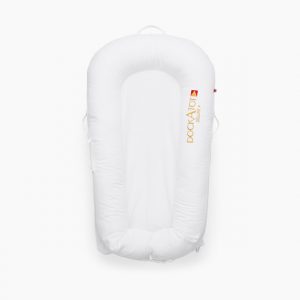 Amazon's Choice Product, $175.00
★★★★☆ 4.6 Stars, 401 customer reviews

Lightweight, portable and an all-in-one chill zone, the DockATot Deluxe + Dock is perfect for home or on-the-go. It doubles as a place for babies to sleep, play, do tummy time and even have a diaper change. Designed to mimic the cozy secure vibe of being in the womb, it's suitable for babies up to eight months old. A favorite for parents, it's a no brainer that this one regularly lands on the most-registered for baby product list.

Join the other 100,000+ new parents who love Bitsy Boxes.