9 Best Educational Toys for Autism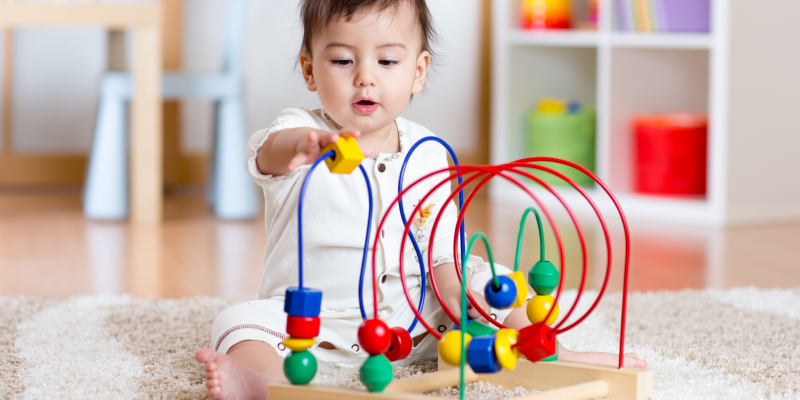 According to the Centers for Disease Control and Prevention, 1 in 59 children are affected by autism spectrum disorder (ASD). ASD cannot be described as one set of characteristics, rather the disorder refers to a wide array of symptoms including (but not limited to) issues developing socially and exhibiting repetitive behaviors, alongside nonverbal communication. Autism Speaks notes that autism spectrum disorder is frequently able to be diagnosed at a young age, sometimes as young as 18 months old. The best thing that parents can do to support children with indicators of autism spectrum disorder is to begin early intervention. We've found some of the best educational toys for children with autism that help with anything from basic motor skills to communicating emotions.
Vehicle Sound Blocks display half of a vehicle on each block, and when correctly paired together the toy makes the sound that the vehicle makes. These are a great educational tool because while teaching fundamental skills, the blocks also help teach children about cause and effect by rewarding them with visual and auditory feedback. According to the description of the toy, these are great for assistance in early intervention.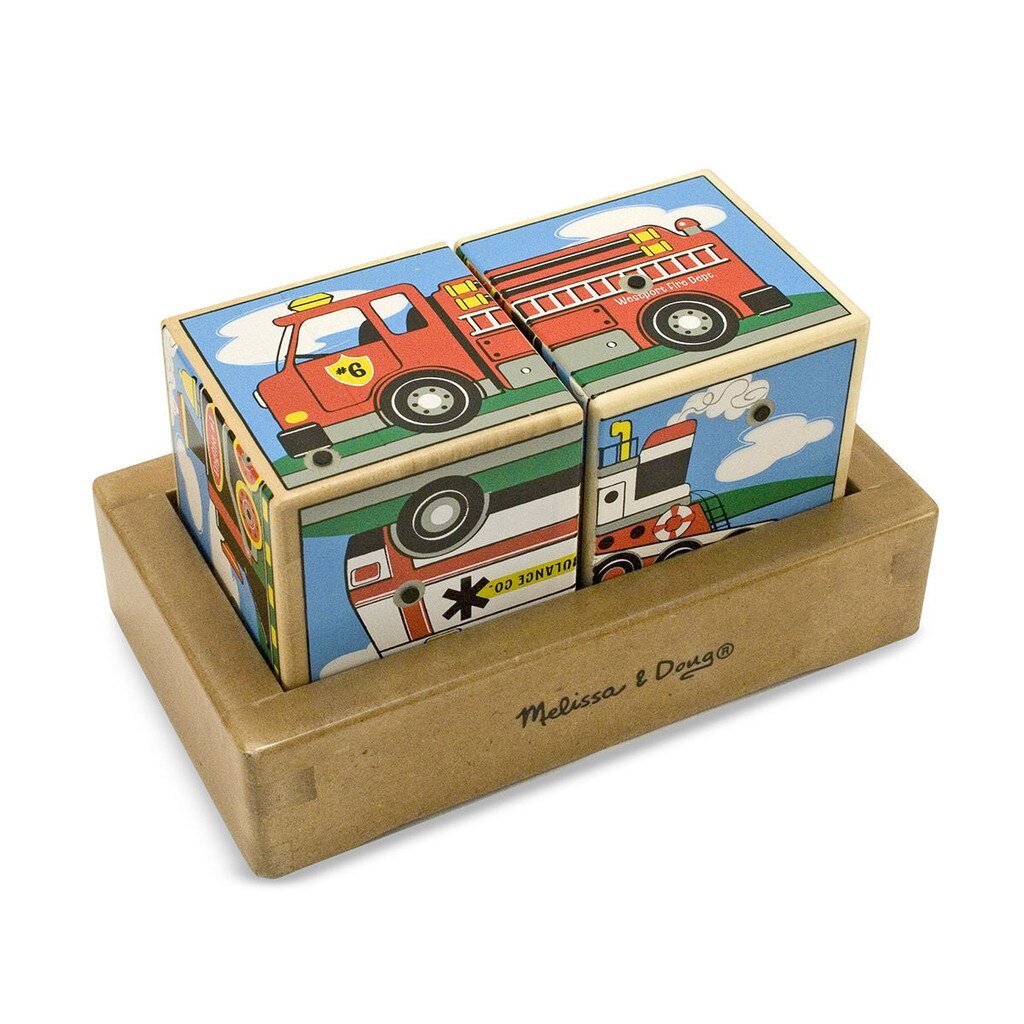 Melissa & Doug Basic Skills Board
Equipped with six removable pieces, this educational toy is great for kids exhibiting indicators of autism as it assists in teaching children fine motor skills, including tying a bow, how to zip, work buttons on clothing, buckle and unbuckle, among others. This is also great in helping give kids more independence when it comes to getting dressed, and they can feel successful after learning some of these basics from the friendly bear pictured on the puzzle. Each one of the pieces is removable, so children can "dress" the bear just like they would themselves.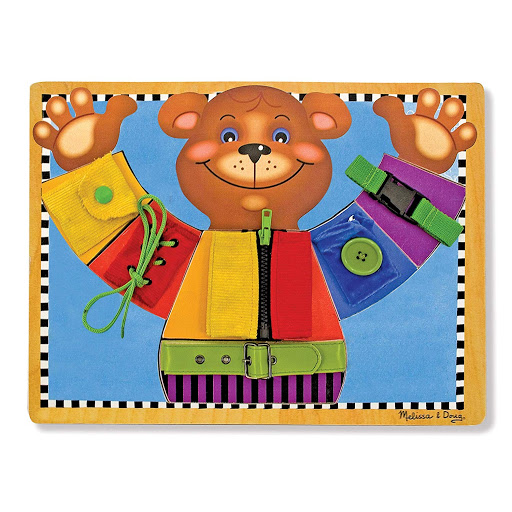 This colorful puzzle creates a playful and creative experience, allowing children to either complete the puzzle flat (and in rainbow order!) or create a tower with the gears. Each gear has the color written in four different languages – English, Spanish, German, and French. The gears help teach children about spatial relationships as well as math.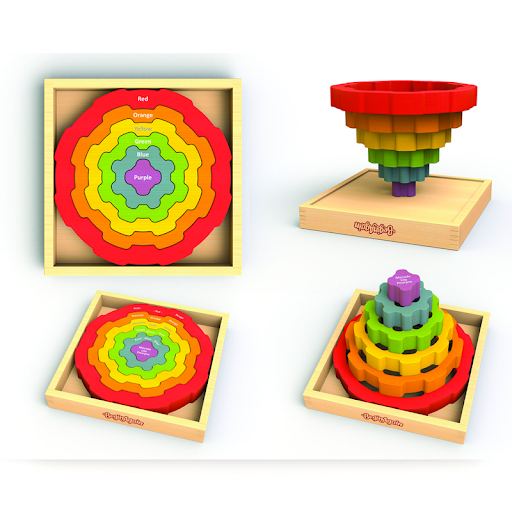 Thoughts and Feelings: A Sentence Completion Card Game
For kids who are a little bit older (5+, according to the game's description), this game is ideal for assisting in the communication between children and parents, teachers, and anyone else. The playful and colorful illustrations on the cards help children identify and communicate their own feelings to others, while having fun in the process with the game! The card game is great when used in play therapy or other multitasks.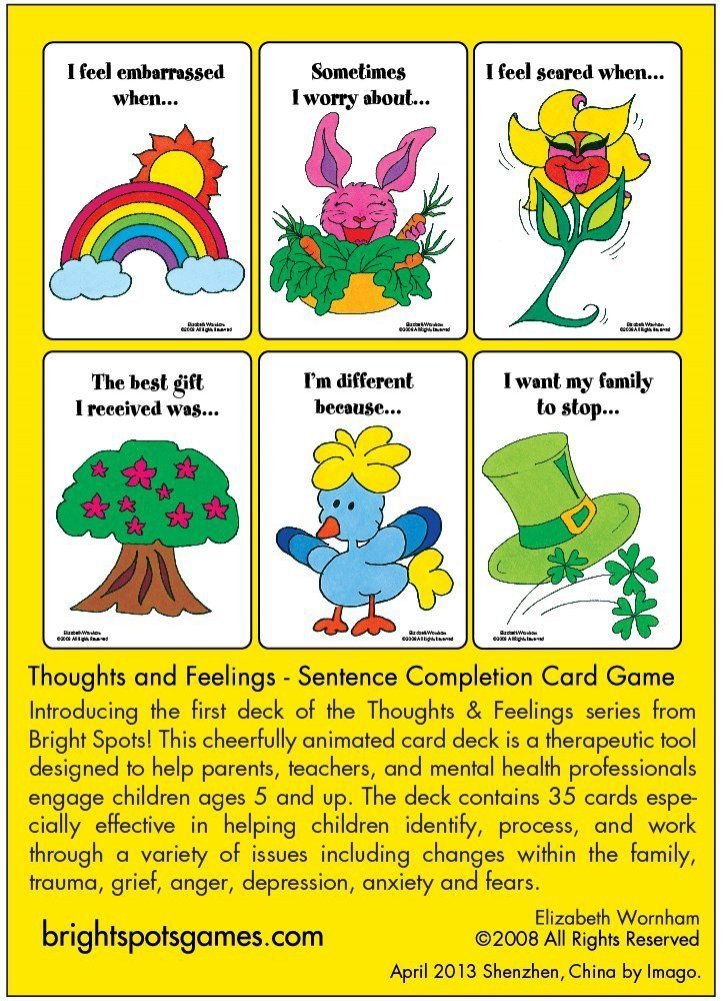 This double sided, rotating puzzle is great in teaching kids about cause and effect as well as math skills! The pieces of the puzzle are easy to grab and rotate to fit together, making the puzzle easy to use while also working on their fine motor skills. The illustrations on the puzzle are bright and fun, helping make the experience even more playful and enjoyable for those exhibiting sensory seeking behaviors.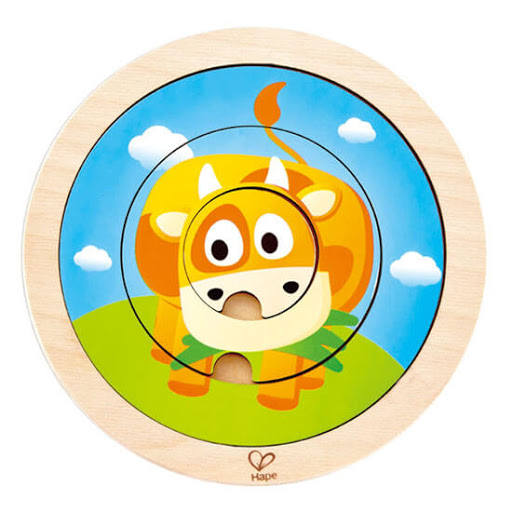 Educational Insights Teachable Touchables Texture Squares
Perfectly shaped for little hands, this drawstring bag of textures is perfect for kids to flex their tactile discrimination skills. Included in the pouch is an activity guide, filled with games to play involving "touch" for hands-on play as well as communication. This is perfect for kids looking for sensory play, as well as teaching how to identify different textures through the included games.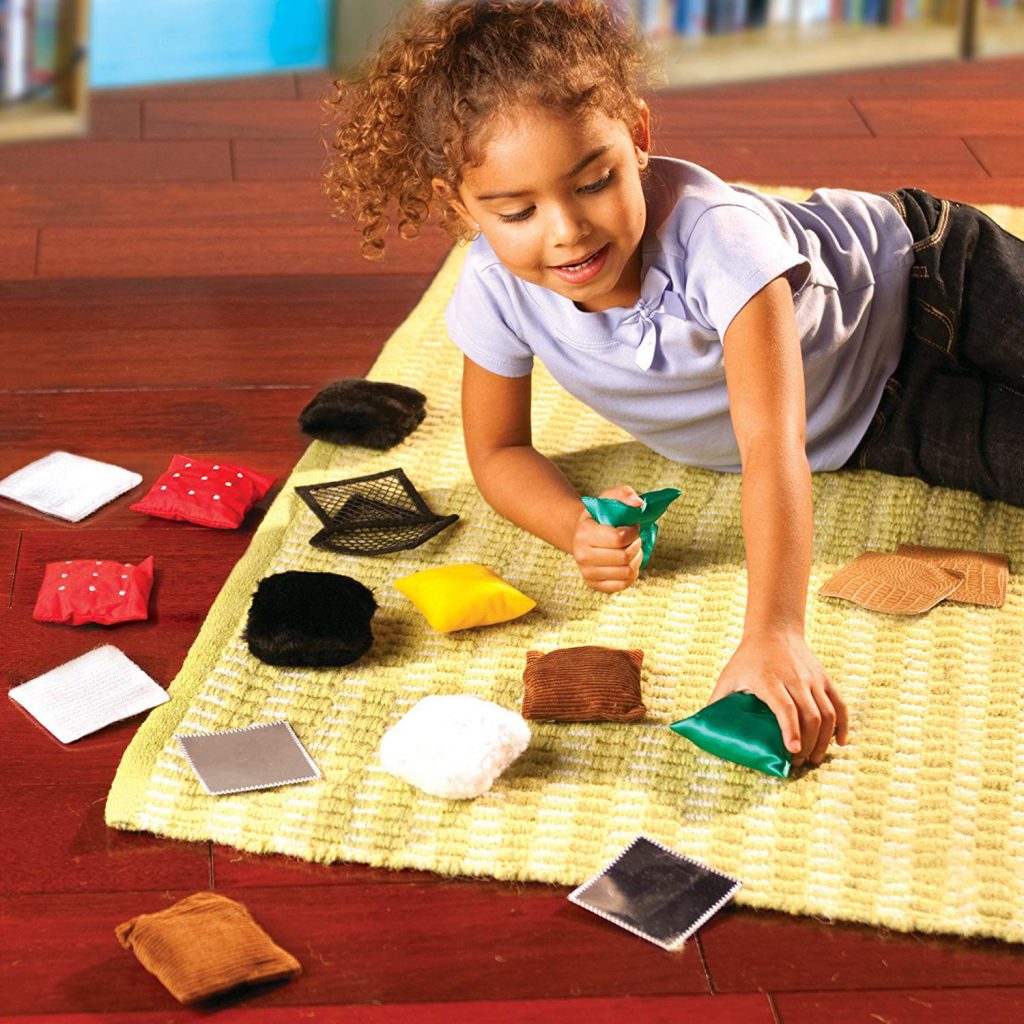 Flexicule is a perfect toy for helping kids explore their motor skills with tactile play as well as assisting with problem-solving. The toy has a mix of silicone and plastic pieces, helping create a different sense of "touch," while also feeling satisfying in the way the pieces pull apart and come back together. This is a great resource for kids to help with their fine motor skills as well as hand-eye coordination.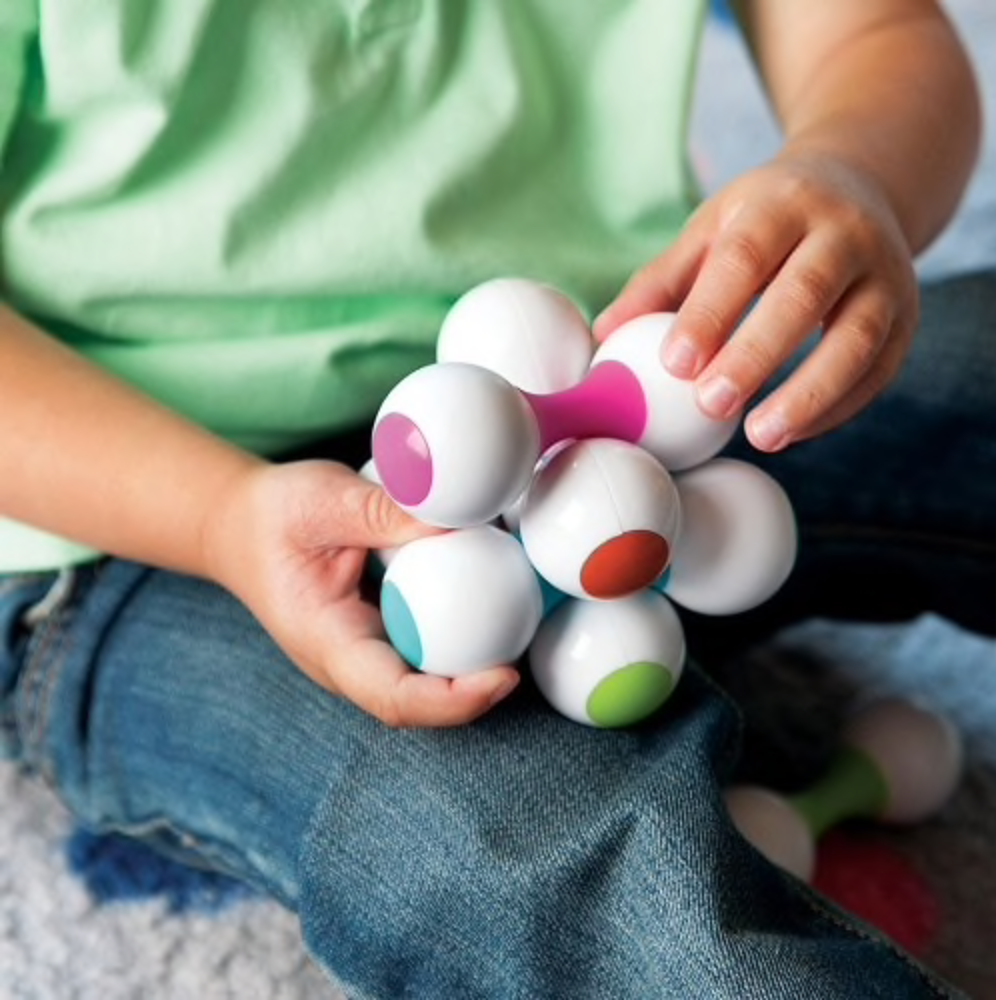 MOVE! Is a great book for helping kids get up and get active. From roaring like a dinosaur to spinning like a spaceship, this book will create a playful experience mixed with movement to help kids burn off a little bit of their energy in a healthy, constructive way. This is perfect for playing with your child and helping create a spatial motor and kinetic experience.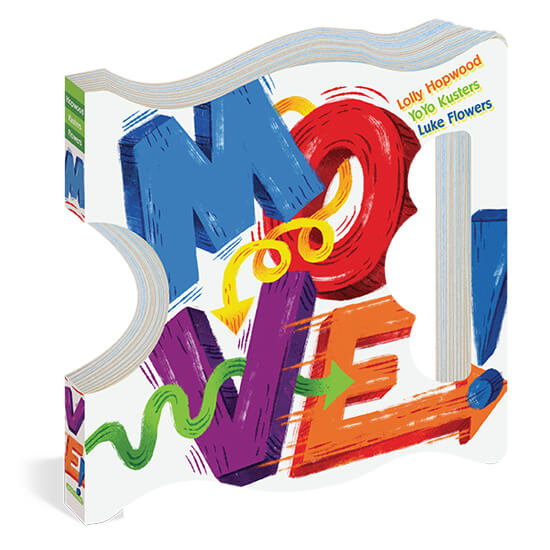 While not traditionally a "toy," a cocoon swing can aid in teaching proprioceptive feedback and building muscle, while also helping soothe a child exhibiting overstimulation. The cuddly fabric helps apply pressure around the child and is made of Lycra, which is soft to the touch and perfect for those sensitive to touch. This is a great addition to any household or classroom!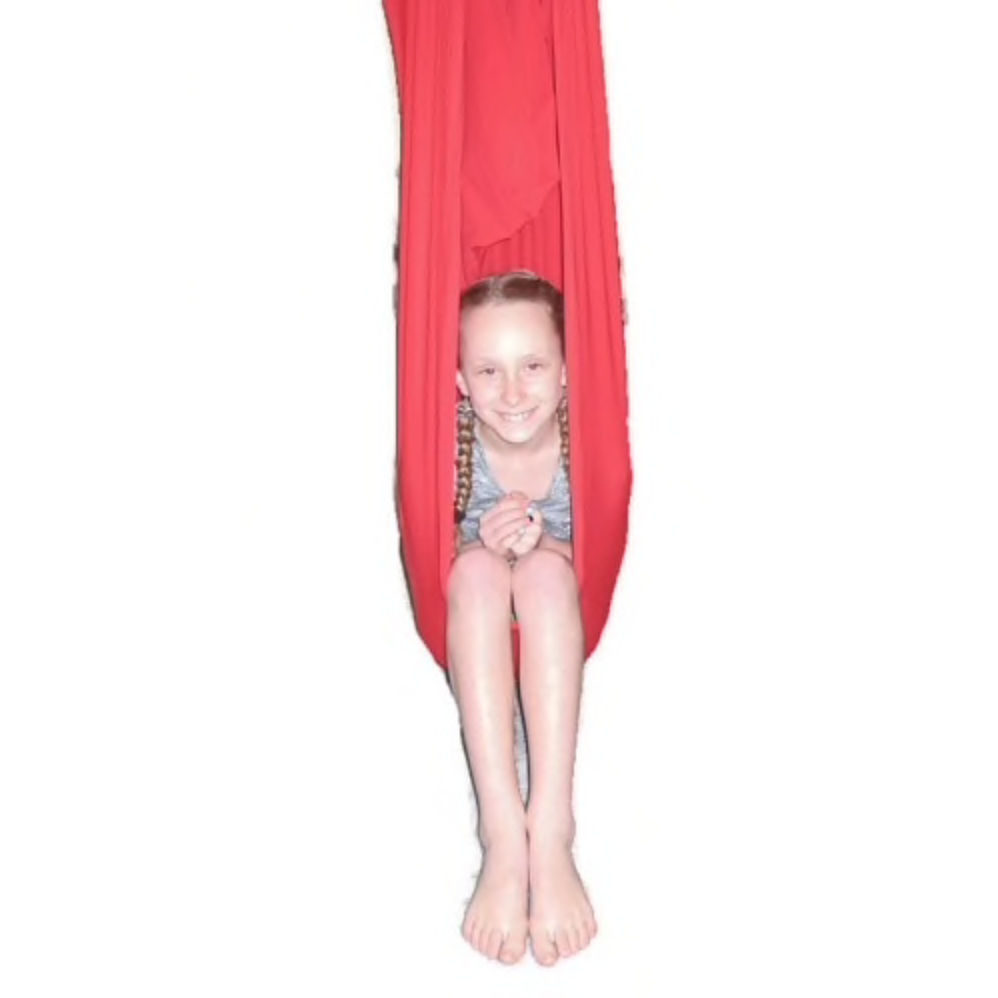 Join the other 100,000+ new parents who love Bitsy Boxes.