Adorable Birthday Party Themes for Toddlers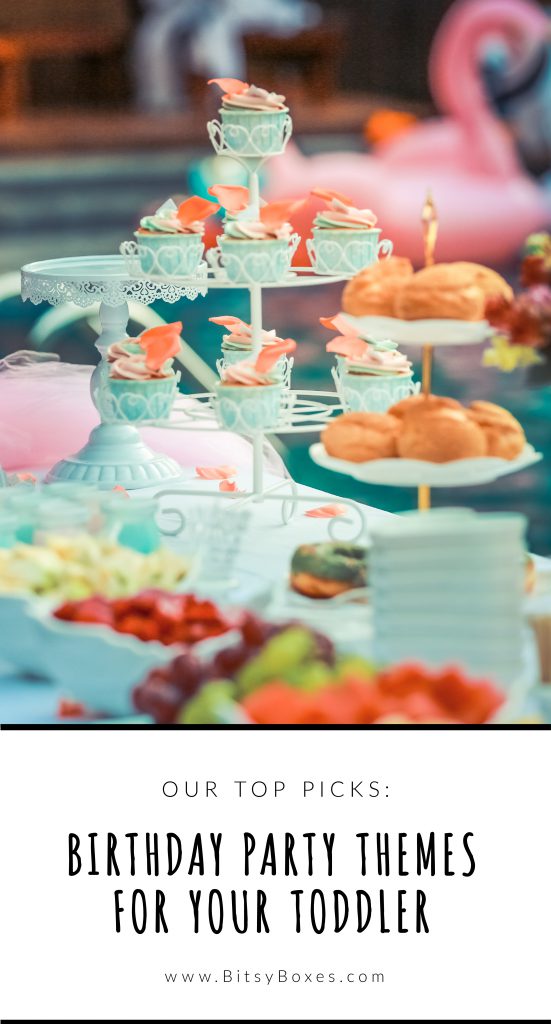 We don't know about you, but we're big birthday people here at Bitsy Boxes!  And there's nothing better than a kid's birthday party — there's just a certain magical quality about a special day just for your Bitsy!  So whether it's their 1st, 2nd, or 3rd birthday, a lot of parents love putting a lot of thought and effort into those first birthdays!
So when you've got a birthday party coming up, and your toddler hasn't chosen a theme, what do you do?  We scoured the internet for the most fun, sweetest, and most adorable toddler birthday party themes….so you don't have to!  You'll find themes for any toddler and any fave character here!  Happy birthday, Bitsy, you're SO loved!