Choosing the Best Preschool for Your Bitsy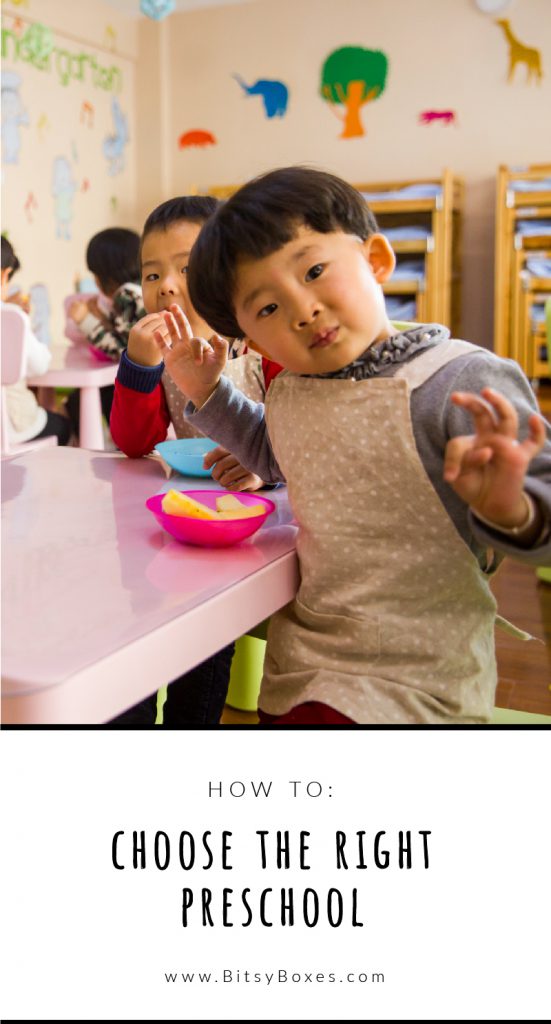 Preschool is the foundation of your little one's educational journey. Apart from introducing  fundamental basics like reading and writing, it implements critical social skills like sharing and being independent. If the time has come for your little one to head off to preschool, plan on investing plenty of time and energy into the process. We understand you want to make the best choice for your bitsy and that a lot is riding on your final selection!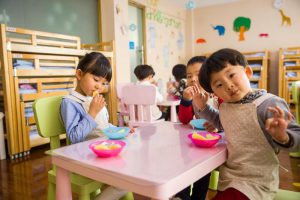 Time To Get Nerdy
Finding the right preschool for your little one begins with conducting an ample amount of research. After all, your ultimate goal is to ensure your child spends their time in a comfortable and encouraging environment! Start by browsing the Internet, flipping through parenting magazines, and asking other parents for recommendations. If your little one attended daycare, the staff there may offer some insightful suggestions.
Be sure to also factor in your personal priorities when it comes down to identifying the traits of your ideal preschool. For example- would a preschool located near your home or work be more beneficial? Does cost play a critical role in your decision?
Hear Them Out
After pinpointing a few options that interest you and your needs, go ahead and call up your schools of interest. We recommend asking the following questions at some point during your conversation:
Is your school accredited?
Make your objective to find a school that answers yes!
What are the rules and regulations?
After hearing their answer do you have a good understanding as to what to expect?
What is the teacher to student ratio?
The fewer children, the better. That means more one-on-one focus with your little one! Try to keep it at 10 students or less per teacher.
What is the staff turnover like?
Do they treat their staff well? This will help determine if your child will be happy there too.
What is the school's philosophy on educating toddlers?
Is their philosophy fairly traditional or a mix of different principles? Regardless of what they implement, just be sure the preschool has some type of structure when it comes down to how they educate and supervise their students. If you don't agree with their philosophy, cross them off of your list!
Pop Over For A Visit
Once you manage to narrow down your prospective preschool list, schedule visits to to the ones that really stood out. Visits should include the opportunity to meet the director of the preschool as well as the chance to peek in some classrooms. Keep a close eye on the interaction between students and teachers- what you observe may potentially mimic a day in the life of your little one at that school! Teachers should be experienced and consistently kind, patient, and considerate with students. Near the end of the visit, ask the school to provide parent references. If the school is truly pleased with the service and care they provide, they'll be delighted to provide you some names and numbers!
Thoroughly impressed so far with a preschool on your list? Schedule a following visit where you can bring bitsy along. Consider it an official test run! Pay close attention to your little one's actions and reactions around students, teachers, and the general environment. Do teachers make an honest effort to connect with your child?
While Bitsy's thumbs up or down approval will be a critical deciding factor, be sure not to neglect your gut instinct, mama. A shiny new facility is great and all but factors like that shouldn't be major selling points when it comes down to finding the right preschool. If it feels right, congrats! If it doesn't, move on and keep your chin up!