Easy One Pot Dinners for Sleep Deprived Parents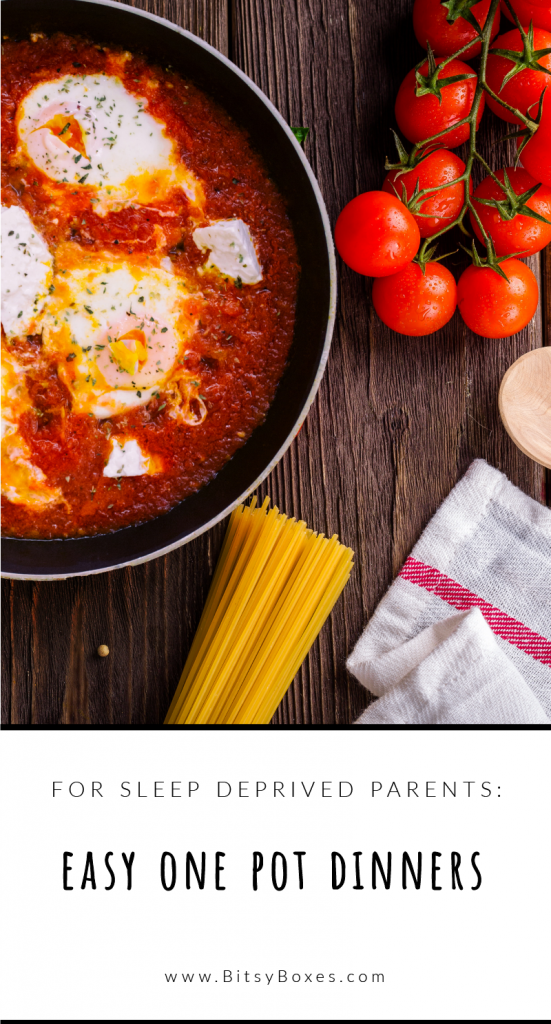 When you're tired from Bitsy being up all night, the last thing you want to do is spend a lot of time cooking and then cleaning up after that! Instead, opt for a one-pot dinner — they usually contain less ingredients, and only require one pot to make! Which makes clean up an absolute breeze!
Try one of these delicious one-pot meals this week — most include healthy ingredients to keep you and your family happy and healthy! Now, throw that pot in the dishwasher and climb in bed for a nap–you deserve it!