Great Meal Ideas for Your Toddler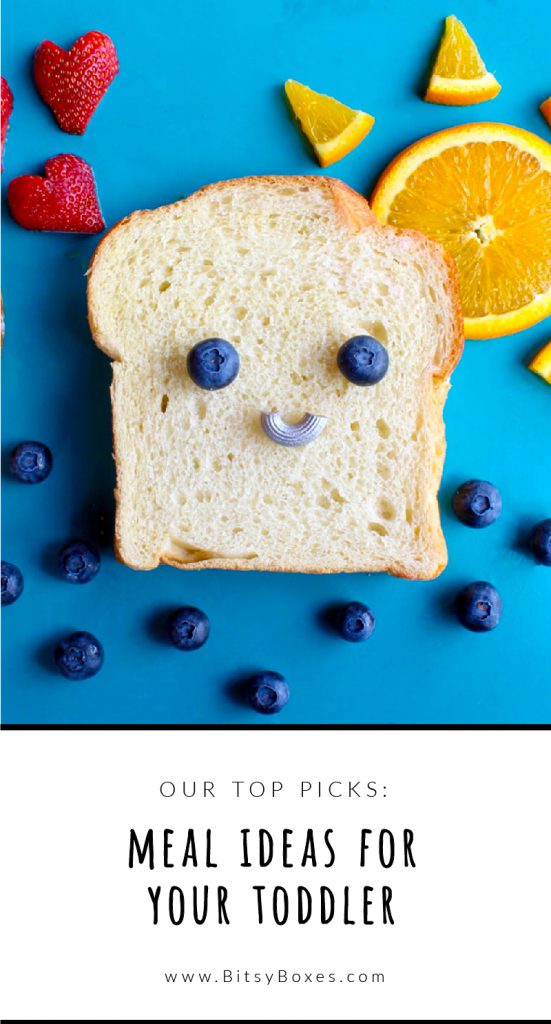 Let's eat, Bitsy!  Getting lunch on the table with a toddler can be tricky, but doesn't have to be so hard!  We know you want the best for your little one when it comes to health and nutrition, but picky eaters don't always love to eat their greens.  Making food a little more fun and Bitsy-sized will get them gobbling up all those leafy greens and proteins in no time!  We've found some of the cutest and most entertaining finger foods and toddler foods out there — and we're sharing them with you!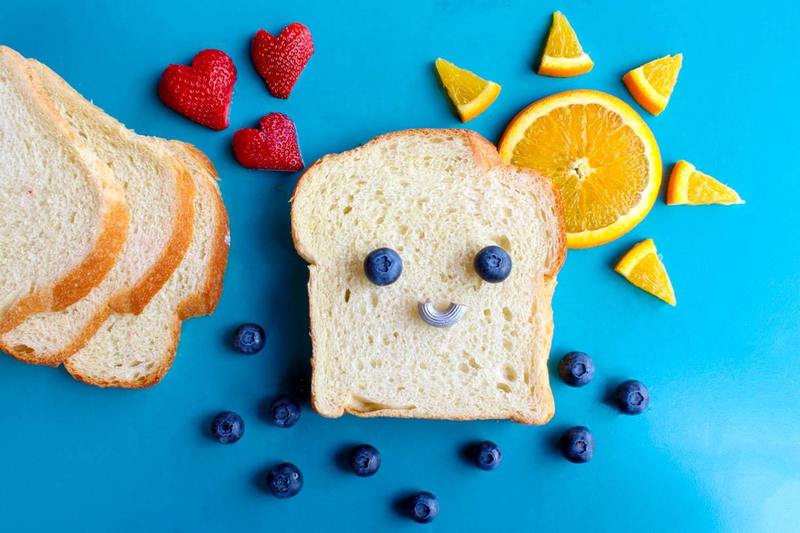 The key here, Mama, is to always look out for fun ways to "package" Bitsy's food, or alternatives to their normally unhealthy favorites!  Whether it's breakfast, lunch, dinner, or just a snack, a little creativity will please any toddler and mama alike!
Banana Sushi
This banana sushi from Mouths of Mums will be an instant hit!  Cinnamon and peanut butter will add a bit of sweetness to the already sweet fruit–making it extra enticing for little tastebuds!  You can check the how-to here.
PB&J Finger Foods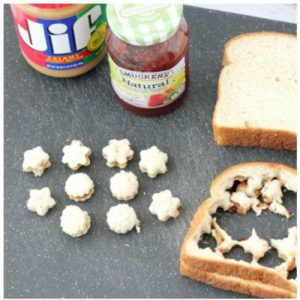 We love these little peanut butter and jelly cutouts because they're super simple to make, and Bitsy will love the fun shapes!  Perfect for on-the-go, busy day lunches, or just a fun treat at any time!  They're pretty easy to make, Mama, but you can find the full instructions here.
Butternut Squash "Mac n' Cheese"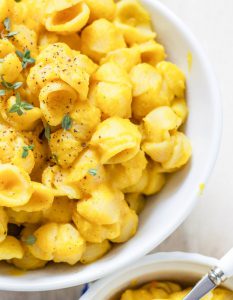 This is sure to be a fave for the whole family!  This butternut squash mac n' cheese is the sneakiest way to get healthy veggies past your toddler — in their favorite foods!  Bitsy will never know it, and you'll be SO surprised to find no milk or cream in the ingredients, and just a bit of parmesan cheese to top with!  You can find the entire recipe here.
Green Smoothie Pancakes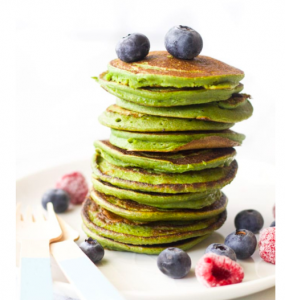 Kids.  Love.  Pancakes.  It's a known fact!  And these green smoothie pancakes are no exception!  Loaded with spinach, your Bitsy will get entire servings of greens and never know it — sweet bananas and coconut oil mask the veggie taste, and you can add berries, syrup, or butter on top!  Find this super sneaky recipe here.
Salmon Croquettes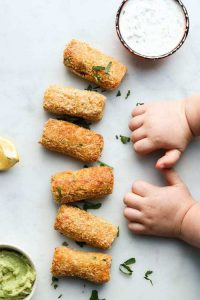 Trust us, these aren't your average fish sticks, Mama!  Made with salmon, these croquettes will offer little ones an excellent source of protein and plenty of other nutrients!  They'll love the crunchy texture of the fried outside, and the shape and size are perfect for those little hands!  You'll find the recipe here, along with ways Bitsy can help you prepare them!
Take the guesswork and meltdowns out of lunches and dinners and try these adorable foods this week for Bitsy!  They'll have so much fun helping you in the kitchen, and you'll be able to breathe a sigh of relief when they clear their whole plate.  Bon appetit!