How to Handle Toddlers at Restaurants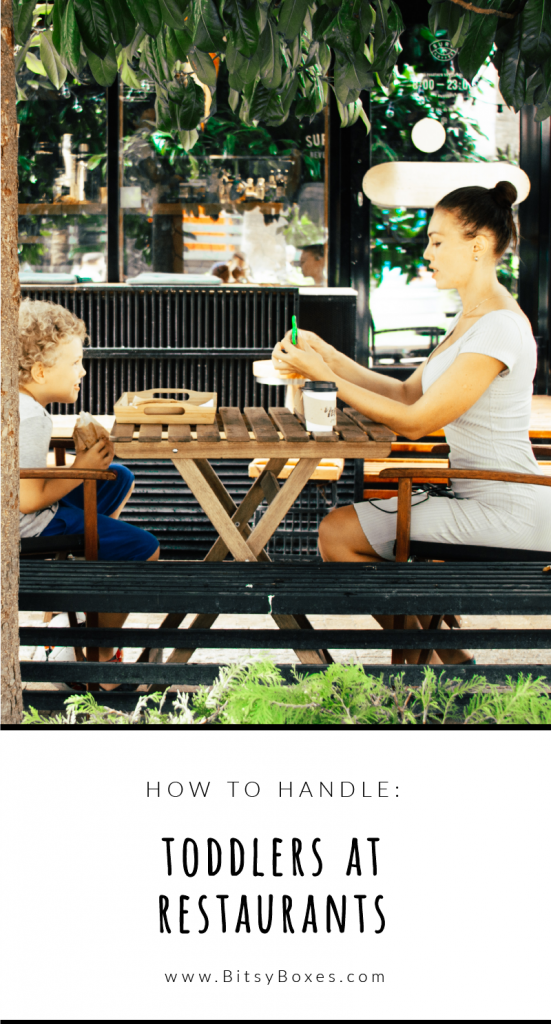 Taking your toddler out to eat at a restaurant can be a special kind of nightmare. But it doesn't have to be, Mama! As you try to cling to the life you had pre-baby, we're here with some advice on how to enjoy the atmosphere, the company, and your toddler at the same time.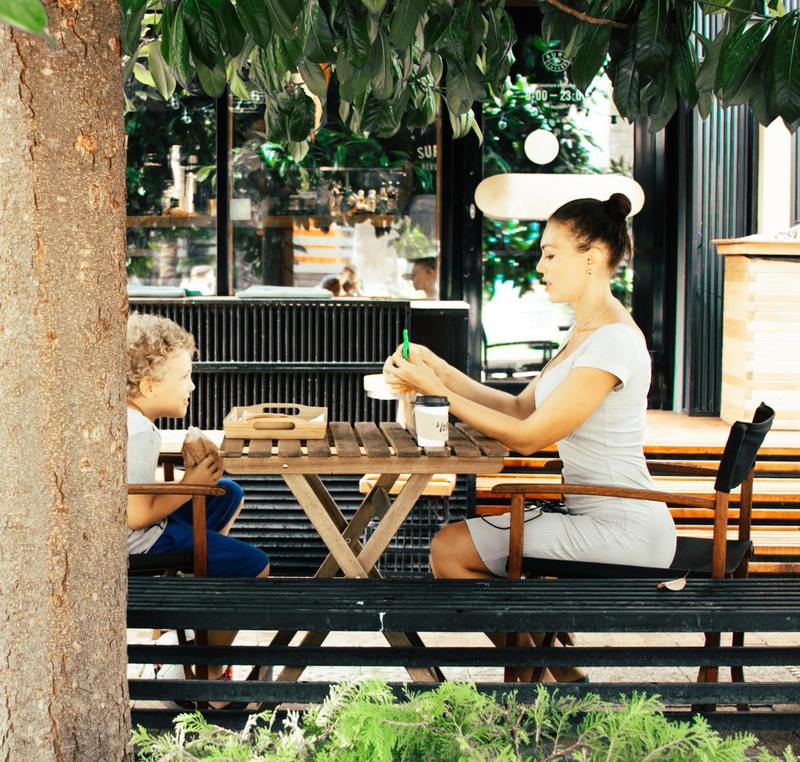 Choose the Restaurant wisely.
Your third wheel is likely prone to tantrums, finds it hard to sit still, and throws anything within arm's reach. Use good judgement when choosing where you'll eat and you will likely avoid any embarrassment and frustration that comes with dining out with a toddler. Check with the restaurant ahead of time to see if they have a highchair – if they do, consider it an invitation!
Plan around your toddlers sleep schedule.
Do yourself a favor by avoid taking your tired toddler out for a lunch date. Nothing ruins a good time faster than a tired toddler. Make sure they are rested and get that Busy Bag ready with things to keep them occupied! Soft toys that won't roll and are quiet are the best. You don't want to be retrieving their favorite toy car from the questionable floor under the table the entire time.
Prepare your child.
Even though your toddler has limited verbal skills, communicate where you're going and the behavior that is expected. Repeat this to them on the way to the restaurant, and once you are seated. Just because they don't have a grasp on language doesn't mean you shouldn't be talking to them about expectations.
Order quickly.
Little bodies need to move. Order quickly to curb tantrums and offer some favorite snacks from home while you wait for the food to arrive. Check the restaurant's menu online beforehand and don't feel bad about putting a rush on it if you have to!
Respect the other diners and staff.
If the restlessness is getting to be too much, take your toddler outside for some fresh air or a walk around the block. An apology to other diners on your way out will go a long way – you'll be surprised at how many sympathy smiles you get! Tip the waiter more than 20% if you've left an especially big mess, and be prepared to leave if things take a turn for the worse.
Having a toddler doesn't mean going out to eat is out of the question! Now, you have the opportunity to teach your little one about table manners, how to be considerate of others when in public, and so many other lessons that come with dining out. Enjoy watching the restaurant through their eyes and introducing them to new foods – you got this, Mama!