How to Host a Super Fun Playdate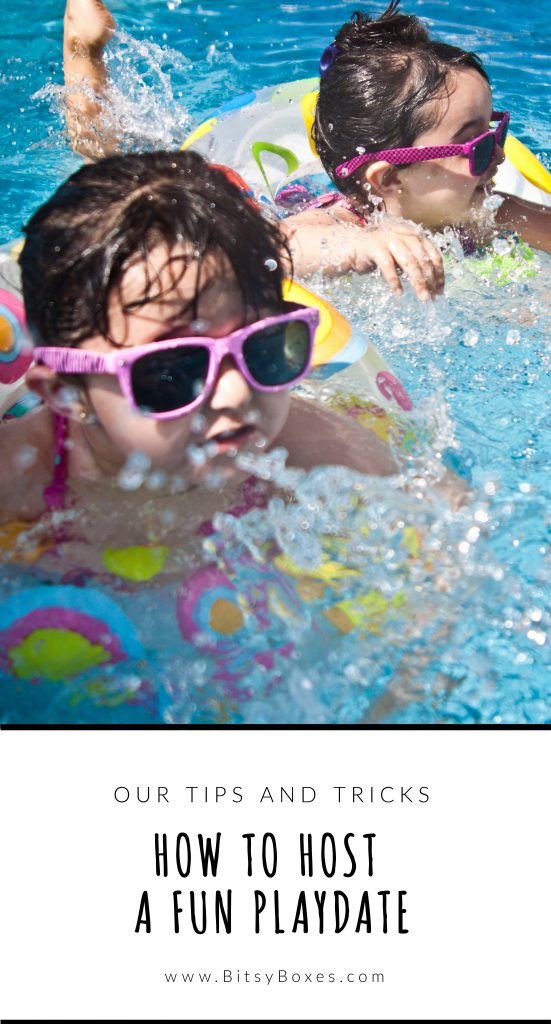 Playdates are probably the best invention for moms maybe ever!  They offer additional parental supervision for kids, keep little hands busy, and offer you some adult social interaction — what could be better?  Except when it comes to actually hosting a playdate, plenty of mamas get a little anxious.  The urge to have a perfectly clean house, perfectly tailored party theme, and decorations can be a little overwhelming — but it doesn't have to be so much pressure!
Your invitees will be thrilled to have some playtime (or wine time!), and won't care what your house, the decorations, or crafts look like!  Here are a few tips for hosting a fun, low-key, and easy playdate!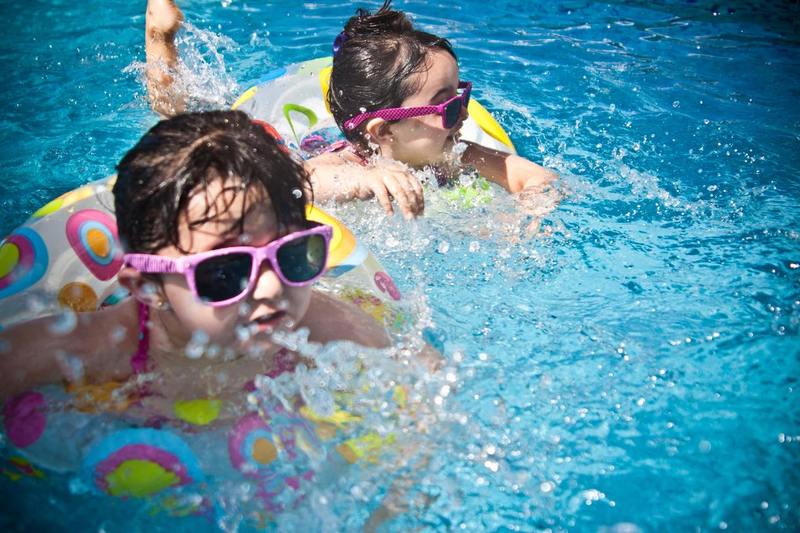 Planning for the Playdate
While it's lowkey and easy, just like any social activity with children, it can take a little planning ahead of time!  Here's what to think about:
Schedules.  Unless you and a fellow mama plan a spur-of-the-moment playdate (equally fun!), try to put it on their calendars about 2-3 weeks in advance.  This gives you time to prepare, and them time to get the date on their schedules!
Plan a simple theme.  While there's no need to go crazy, it can help to have a very simple theme around your playdate!  This can help you know what kind of treats and activities to plan, and can help your guests know what they can bring to help out!  We love these adorable themes:
Hot Chocolate Party

: We love this adorable way to warm up when it's chilly outside!  If it's warm, try frozen hot chocolate — it's just as yummy!

Gingerbread House Building Party

: Grab a couple of kits from your local grocery store and ta-da!  Instant party.

Toy Swap

: Perfect for when you're tired of tripping over the same toys over and over!
Involve the little ones.  Playdates can actually make some kids anxious — try to include them as you plan for the day!  This will help build excitement for the day, and mentally prepare them for the activity!
Hosting the Playdate
Now that you've planned your playdate, it's time for the fun to start!  Here are a few ways to keep everyone happy and the little ones entertained!
Snacks!  This might be a no-brainer, but everyone's happy with snacks on hand!  Make sure to take note of any allergies or dietary restrictions, and be careful about snacks that could pose choking hazards.  Otherwise, the sky is the limit, Mama!
Organize crafts and activities.  This is where the theme comes into play!  Have a couple of crafts or activities on hands that the little ones can do on their own, or with a little bit of help.  You'll love watching them build their little masterpieces!
Don't forget quiet time.  Whether the little ones are still taking naps, or just need some down time, make sure you plan accordingly!  If you don't want to put them down to sleep or the date is too short for that, try having something else on hand, like a fun tv show or quiet game on an iPad!  This way, you and your adult guests can have some down time to do some catching up!
Just relax and enjoy!  The most important thing is to just relax!  Everyone will have a great time, and you don't need to worry about everything being perfect — parents need a break from all the pressure.
And that's it!  Your keys to the perfectly easy playdate!  Get planning, Mama, this will be so much fun!