Keeping Your Baby Monitor Safe from Hacking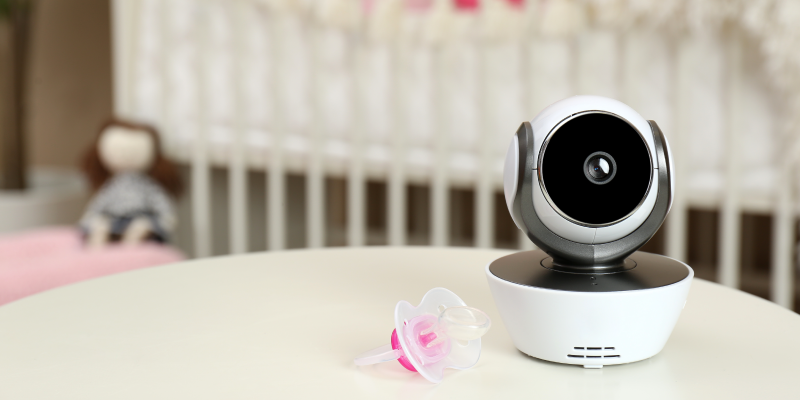 The goal of a baby monitor is for parents to listen and hear the sounds of their baby when they aren't in the same room. At its core, a baby monitor is intended to prevent harm to your baby. But did you know that many of these monitors can be hacked? Not every baby monitor is made of high quality and some may be more susceptible to outside threats or concerns. Here's what you need to know about keeping your baby monitor safe from hacking. 
Baby Monitor Hacking is a Reality in 2019
Alarm systems for babies really hit popularity in the 1990s. Unfortunately for today, the hacking baby monitor issue is a reality in 2019. Real talk: many monitors for babies can, indeed, be hacked in this modern day and age. And some monitors are easier to hack than others. While it's not comforting, to any parent, to know that the baby monitor doors are open for hacking, there are some things you can do to keep hackers at bay. Here are some tips for preventing the hacking.
Use a "closed system" monitor if you can
Some monitors stream audio and video online meaning you can monitor your nursery anywhere you have a cell signal. While this may be convenient, it's not very secure. A "closed" video monitor doesn't stream anything online. The camera pairs with the receiver through Frequency Hopping Spread Spectrum (FHSS), which makes it harder for a hacker to find the signal.  
Don't reuse old passwords
If you've ever been the victim of a data breach, then your passwords have been stolen. This means it's extremely vulnerable to reuse older passwords, rather than creating new ones that are strong and difficult to guess. 
Use two-factor authentication
Two-factor authentication is an extra layer of security that's worth it when it comes to keeping baby monitors safe. In order to sign in, a person has to have a special code that's sent via text message to a phone number you specify. In the event a hacker gets your username and password, two-factor authentication would prevent them from logging into your account. 
Change default passwords
Some lesser known brands of baby monitors don't take many steps to prevent hacking. There are certain brands that even come with default usernames and passwords that parents forget to change. It's an easy fix, just remember to change the default passwords, and switch them up on a regular basis. 
Skip the video and go with only audio instead
The only way to truly prevent hacking is to skip the video and go with only audio instead. It keeps hackers form peering into your nursery or house. Old school baby monitors only transmit sound from the base unit to the monitor, like the closed system monitors we mentioned above. 
There's nothing worse than a parent feeling uneasy or thinking that the baby's monitor isn't secure. And with baby monitor horror stories floating around it's better to be safe than sorry. Safety must be a top priority for every baby product including baby monitors.
Join the other 100,000+ new parents who love Bitsy Boxes.