Throwing the Perfect 1st Birthday Party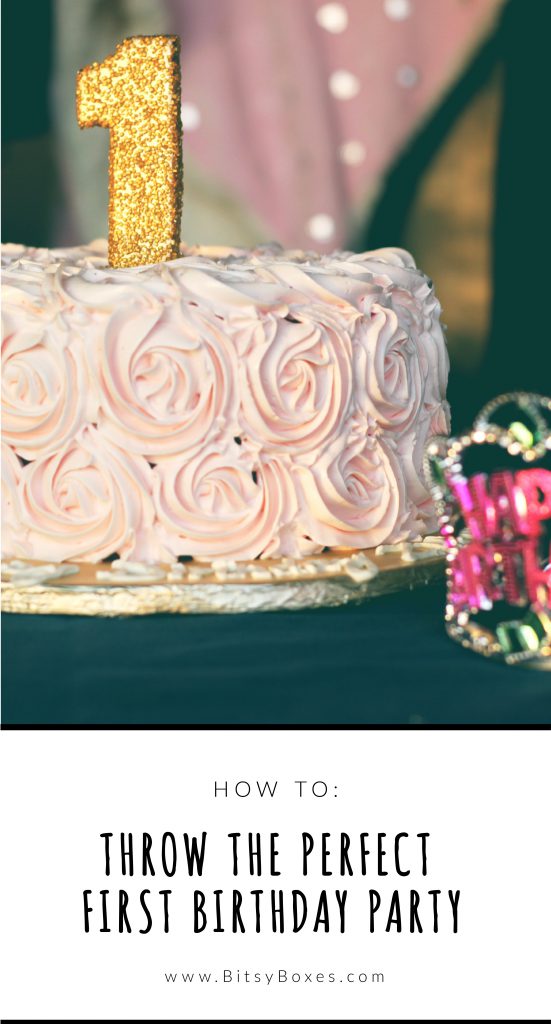 When Bitsy is getting ready to turn 1, it can bring around a lot of emotions!  You may feel excited, overwhelmed, and even a little sad that your baby is becoming a toddler.  But more than anything else, you can feel excited about throwing that first ever birthday party!  It can be a great way for you to celebrate how much you love your little one, how excited you are to see how far they've come, and a way to share such a special day with the people you love.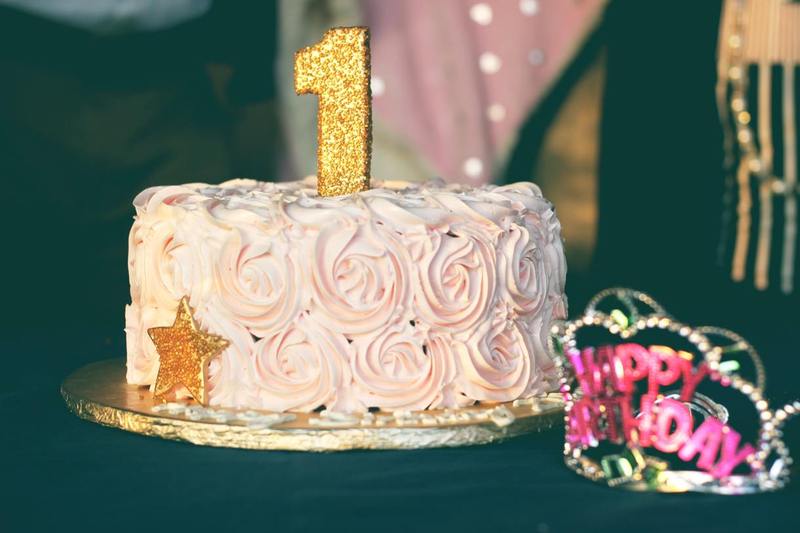 The perk of the first birthday party is that there's very little pressure — your little one will be overjoyed by the balloons, presents, and people they love.  But to help you with the planning, we've got the lowdown on throwing the perfect first birthday party!
Things to Consider
As you begin to plan the party, there are a few things you'll want to take into account before getting started.
Budget. This will help you decide how big (or small!) you want the party to be.  Will you invite extended family, or just the closest family and friends?  Will you be hosting it at home or at another location?  Creating a budget will help you put a framework around your party.
Location. Once you have your budget in place, you can start to consider the location or venue of your party!  Many parents choose to host the party in their homes — it's where Bitsy is most comfortable, and can always go down for a nap if need be!  That being said, sometimes a banquet or fun house can make a great party location as well — and no clean up for you!
Date/time. This may be a given, but it's important to decide ahead of time!  Try shooting for a time when Bitsy is normally awake and active — it's likely mid-afternoon, so a weekend would be the perfect time!
Theme. The next big thing to decide is what theme you'd like the party to have!  For the first birthday, it can be mostly up to you, and your Bitsy's beginning interests!  We've rounded up some of our fave birthday party themes here.
Now the Fun Stuff…
After you have the big frame work in place and know what the party will look like, now you can start planning the fun aspects, like cake and decor!
Guests.  This is a big one to consider — and it may depend a lot on your venue and budget!  Decide ahead of time if you'll be throwing a huge fete, or if you'd prefer something intimate, small, and quiet.  Whatever you choose, feel confident about it!  You know what's best for Bitsy's first birthday.
Food.  Deciding the food for a party can be a lot of fun!  Maybe you'd like to throw a Sunday afternoon lunch, with a big crockpot meal.  Or maybe an appetizer smorgasbord is more your style.  Whatever you choose, make sure you let your guests know what to expect in advance!
Decor.  Now that you know your theme, you can decide how much (or how little!) decor you want to include — many party stores have decorations for any theme imaginable!  We love balloons, fun table settings, and a couple of cake toppers to make it simple!
Cake.  Is any first birthday party complete without a smash cake?!  We didn't think so!  After you grab Bitsy's personal-sized cake, make sure you pick something up for everyone else!  Most grocery stores offer a bakery that can customize cake's to your party theme.
Games. While Bitsy is likely too young to participate in many games, make sure you have a couple planned to entertain your other guests!  It will keep them busy, happy, and mingling, so you can make sure everything else runs smoothly!
Don't sweat it too much, Mama!  Just gathering your nearest and dearest to celebrate your sweet one year old is all you really need for a truly perfect first birthday!