12 Easter Egg Fillers That Aren't Candy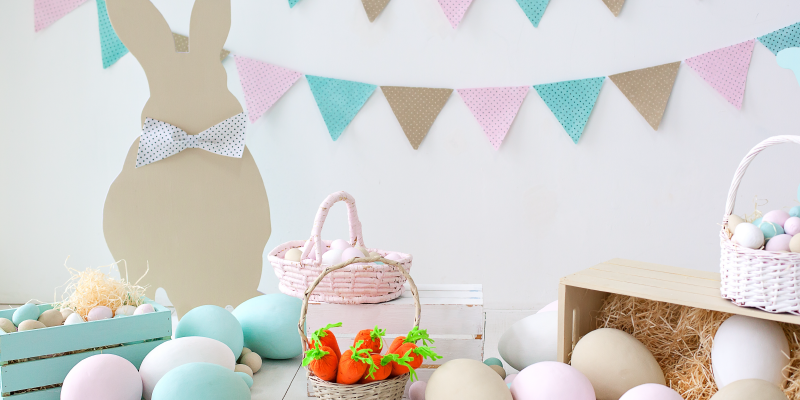 With Easter approaching, kids everywhere are dreaming of going on the hunt for treasures, and then gleefully opening the fun, filled plastic eggs to see what's inside. Just because you've stuffed them with chocolates, jelly beans and sugary treats before doesn't mean you have to follow suit this year. This Easter, keep loads of sugar at bay for your toddlers, it's easier than you think! These 12 candy-free Easter egg fillers are just as fun and nearly sugar-free.
Legos
Look for age-appropriate building blocks that can easily fit inside the plastic eggs. And this Easter egg filler doubles as a fun afternoon activity as your little one will work to craft a new structure with his new building blocks.
Socks
What child doesn't need matching socks? These items can be rolled up and stuffed inside an egg, ready to surprise your little one. Plus, the socks can go well with a new Easter Sunday outfit.
Toy Cars
If your little boy loves to play with toy race cars, this is a perfect idea for an Easter egg filler. Find ones that are pastel-colored and help him build a race track to drive his cars on all day long.
Crackers
Crackers are a great snack for toddlers and a good alternative to candy to stuff inside the plastic eggs this Easter. The Annie's brand even has bunny-shaped graham and cheese crackers for a perfect Easter-themed brunch.
Play Doh
The mini cans of Play Doh should fit perfectly into a small plastic egg. And unlike candy, this Easter egg filler will last a lot longer than a few days after the holiday.
Puff Cereal or Fruit Snacks
If you've already got puff cereal or fruit snacks on hand, repurpose them as egg fillers that are nutritional AND one less item you have to pick up before the big day. And fruit snacks still pack a sweet punch so that your little one won't even miss candy.
Hair Accessories
Another adorable Easter outfit addition are hair accessories for your little girl. They are the perfect size for a plastic egg and are the perfect accessory to an otherwise big day.
Puzzle Pieces
Puzzle pieces play a dual role inside your toddler's Easter eggs. One, they have the excitement of opening up the eggs to reveal puzzle pieces, and two, they have the fun of looking for the pieces among the eggs to try and put the puzzle together afterward.
Bath Toys
Bath bombs and rubber squeeze toys are the perfect size for an Easter egg filler. And when it's bath time, now your little ones have new toys to make the experience fun.
Stickers and Temporary Tattoos
There aren't many kids who don't enjoy stickers and temporary tattoos, especially when you can put them on every body part and everything in the house! They're the perfect size for stuffing a stack inside an Easter egg.
Crayons
Standard crayons may only fit inside large plastic eggs, but you can get creative with the type you buy. Some brands make crayons perfect for little hands and aren't the usual shape you typically see.
Bubbles
Once the baskets are rummaged through and the egg hunt is over, your little ones can play with bubbles for hours outside. They'll have fun and burn excessive toddler energy on Easter Sunday.
Join the other 100,000+ new parents who love Bitsy Boxes.