Holiday Gift Guide for the Expecting Dad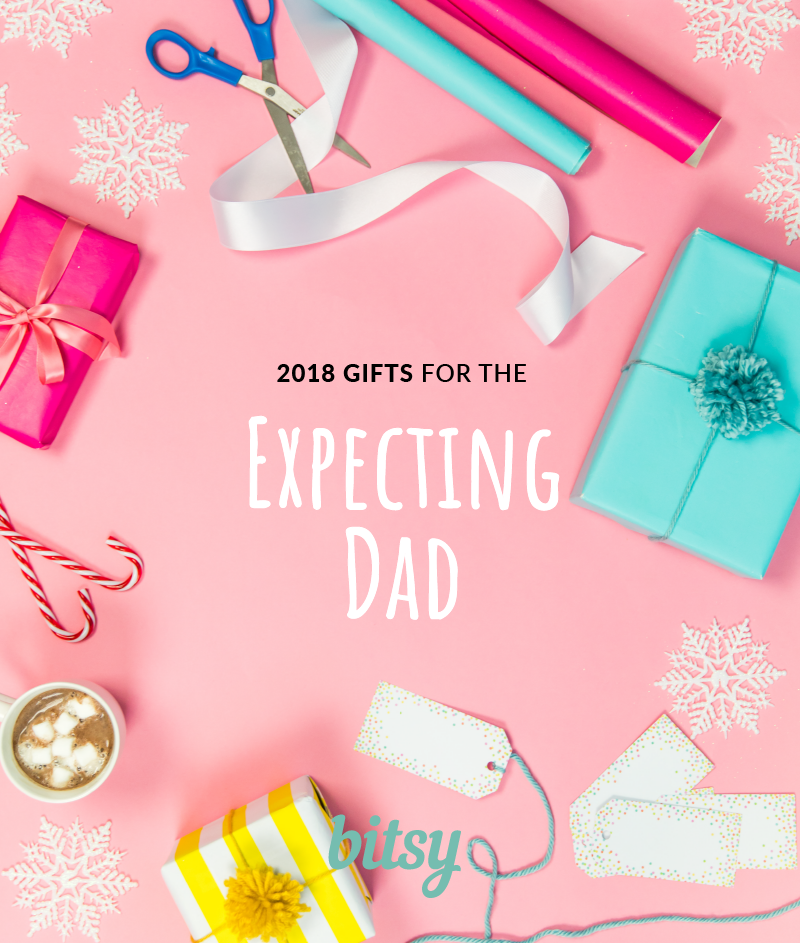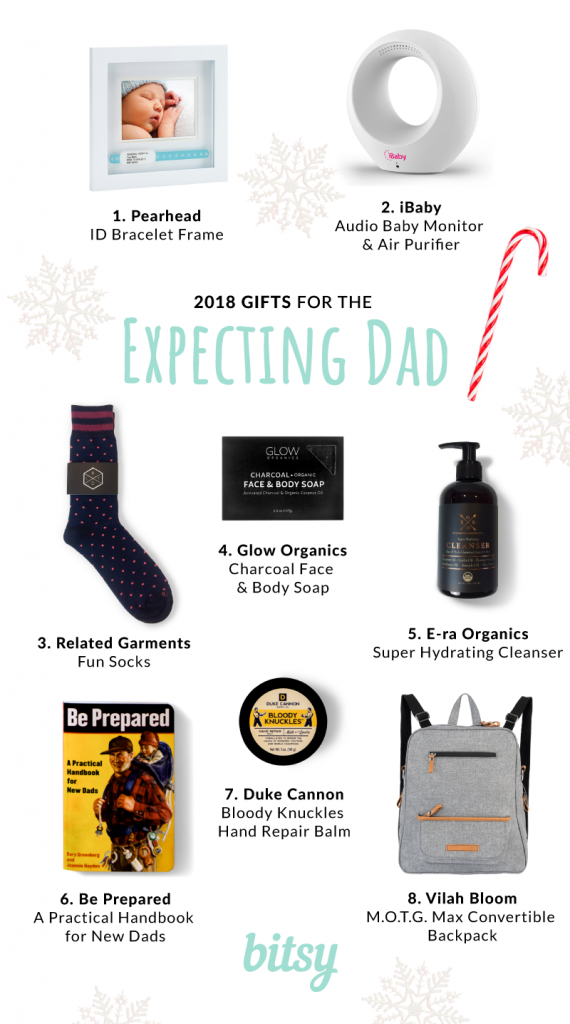 The gift guide curated specifically for that soon to be dad in your life!  Let him know you're thinking of him with these fun gifts!  You can even enter to win them all for free!  Check out our giveaway here!
Pearhead I.D. Bracelet Frame:  Commemorate your happiest day with this sweet frame from Pearhead!  Display your little one's ID bracelet and newborn photo in this acid-free matted frame.  You'll love setting this sweet frame everywhere–in your home, office, or on your walls!  Such a sweet memento for such a sweet day.
iBaby Air Audio Baby Monitor and Air Purifier: Talk about multitasking!  This handy device not only provides 2 way audio for ease of mind while baby sleeps, but also purifies the air around them!  This smart product can identify and remove allergens and harmful toxins, so you can breathe easy about baby's environment.
Related Garments Cotton Socks: Show off that dad-flair with these fun socks from Related Garments! Add a pop to every outfit from casual to business!
Glow Organics Charcoal Bar Soap: This refreshing soap from Glow Organics uses activated charcoal for the ULTIMATE detox! The charcoal works to pull out all impurities, and the olive and coconut oils retain moisture–so Dad can stay squeaky clean!
E-ra Organics Beard & Mane Collection Super Hydrating Cleanser: This Face & Body Cleansing Cream is great for any man that's looking to get clean with solid organic ingredients. This cleanser includes quality ingredients that cleanse, hydrate, nourish, and protect your skin with each wash.
Be Prepared: a Practical Handbook for New Dads: A must-have for any dad, this survival manual will navigate you through the trenches of fatherhood, loaded with tips, tricks, and detailed instructions on not taking things too seriously.
Duke Cannon Bloody Knuckles Hand Repair Balm: Even the toughest dads get cracked skin! Repair any bloody knuckles, scrapes, or scratches with this scent-free repairing balm from Duke Cannon!
Vilah Bloom M.O.T.G. Max Diaper Bag: The M.O.T.G. MAX Convertible Backpack stands the test of time with an ultra sleek structure built for mom or dad! This backpack is ready for outdoor activity with premium fabric choices that create durability with a luxurious feel.  A convertible by nature, carry this bag as a crossbody or backpack with it's easily removable, adjustable straps.  You can save 15% on your purchase with code BBHOLIDAY here!