Holiday Gift Guide for the Little Ones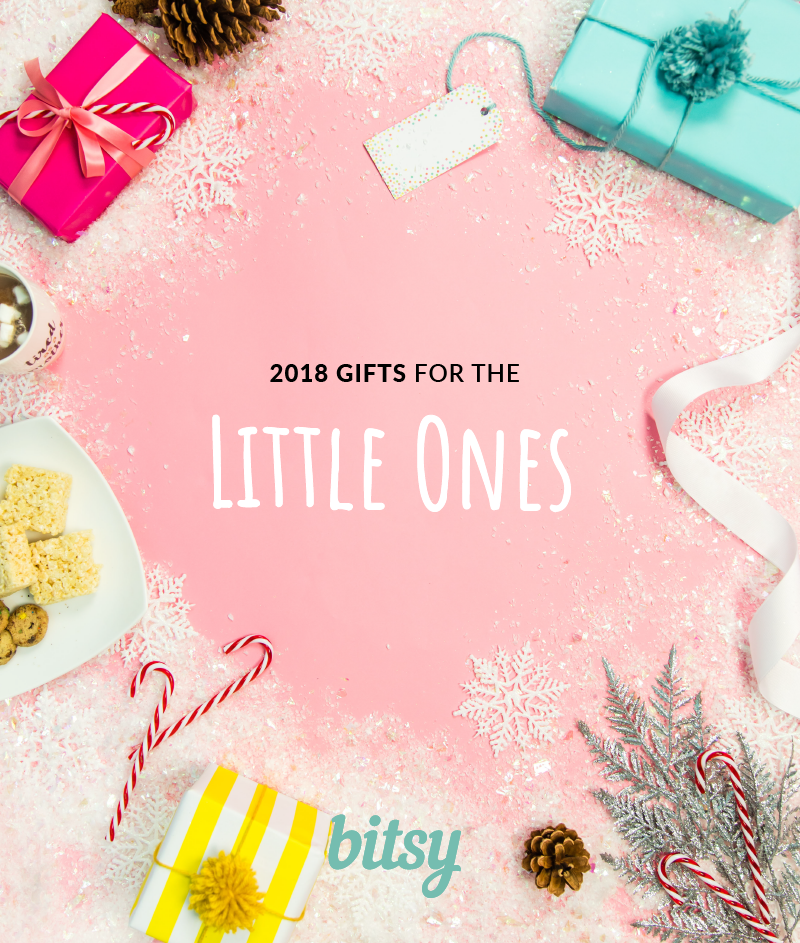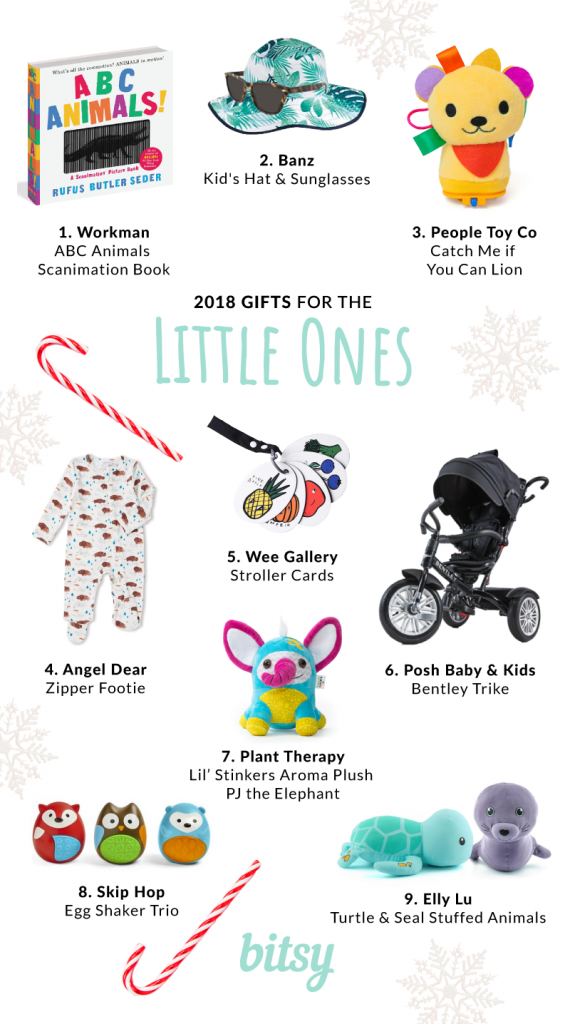 Treat all those sweet little ones on your list with these fun products!  Win this whole gift guide here!
Workman Publishing ABC Scanimation Book:  The timeless appeal of alphabet books meets the richest Scanimation book ever. ABC Animals is a romping, stomping journey from A to Z, and all the animals come alive in Scanimation. Baby will love watching the alligator snap, the bats swooping, the camel trot. From A to Z, little ones are sure to be delighted!
Banz Carewear's Sunhat and Sunglasses for Kids:  Keep little ones safe and stylish in all weather with these fun items from Banz Carewear!  Both the sunglasses and sun hats offer UV protection, adorable designs, and the highest safety standards!
People Toy Co. Catch Me If You Can Lion: Go, baby, go!  This adorable lion toy from People Toy Company encourages mobility improvement with a fun game of chase!  You or baby pulls the string to make Lion run, and fun ensues!  You'll love watching baby's motor skills improve with every hour of play!  Even better, mama, Catch Me If You Can! Lion encourages independent play, so you can say helloooo to some free time!
Angel Dear Zipper Footie: We love these sweet zippered footies from Angel Dear!  With soft lining and a covered zipper, your little one's skin will stay unbothered, and they'll be snug and warm all night long!
Wee Gallery Stroller Cards:  Explore the world of fruits and veggies with these vibrant illustrated cards from Wee Gallery! These five sturdy cards come equipped with a ring that connects easily to strollers and bags, making them great for on-the-go bitsies!
Posh Baby & Kids Bentley Trike:  This Bentley 6-in-1 Stroller/Tricycle is the perfect combo of style and function!  Designed to offer a luxurious aesthetic, the tricycle will change as your toddler grows to offer durability for years to come!  Ride in style, Bitsy!
Plant Therapy Lil' Stinkers PJ the Elephant: This adorable and charming plus animal contains a Safety Scent Cartridge that can hold a cheerful combination of fruity essential oils!  Your little ones will love the snuggly critter and uplifting aroma, and you'll love that it's totally safe to use!
Skip Hop Egg Shaker Trio:  Introducing the perfect addition to any Bitsy orchestra! This adorable trio of egg shakers from Skip Hop each feature different sounds that'll be sure to shake up any playtime routine!
Elly Lu Organics Stuffed Animals: These adorable and cuddly stuffed animals from Elly Lu Organics are made from organically grown cotton fabrics and are dyed with non-toxic dyes.  Bitsy is sure to love every adorable critter!