Holiday Gift Guide for the Trendsetter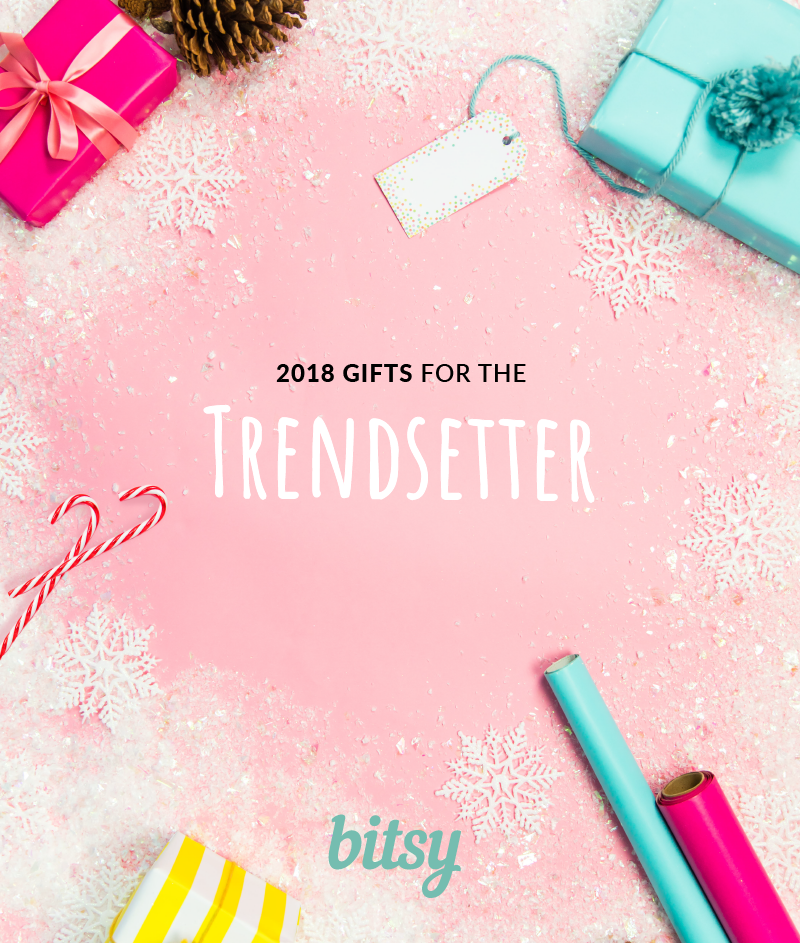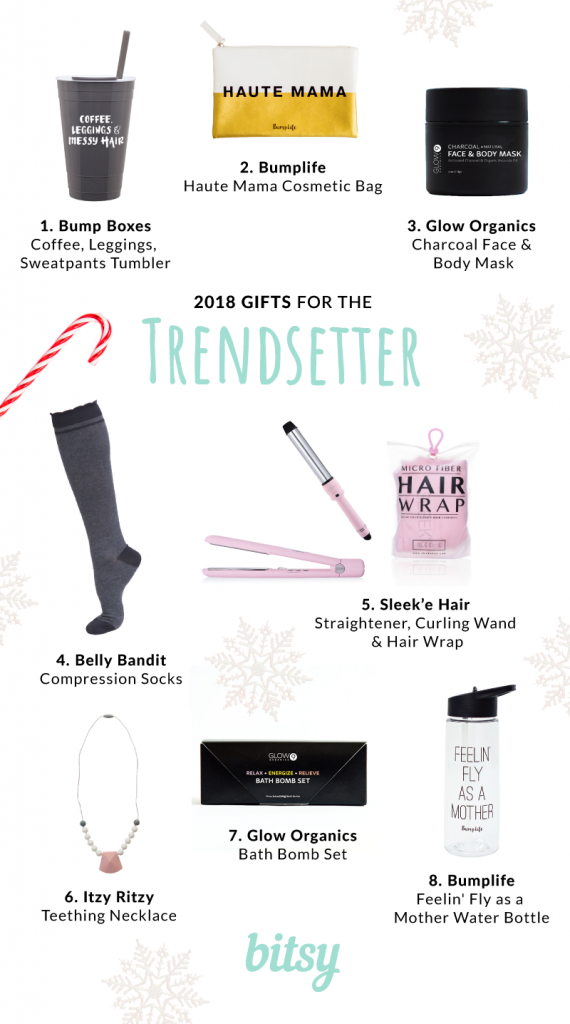 Treat the stylish lady in your life to the products on this fab gift guide!  You can enter to win all of the items in this gift guide by heading here!
Bumplife 'Coffee, Leggings, Messy Hair' Hot and Cold Tumbler: This 16 oz double wall hot and cold acrylic tumbler lets you wear your mama heart on your sleeve!  Let the world know your morning routine with this adorable tumbler that offers an opening for both the flexible soft straw and the sipping spout.  You won't ever leave home without it!
Bumplife 'Haute Mama' Cosmetic Bag: When your glow needs a boost, keep your makeup in this adorable bag!  This durable, easy to clean cosmetic bag will always remind you of just how "haute" you are, mama!  TIP: You can use this later in your diaper bag to hold you favorite necessities….while still looking fab!
Glow Organics Charcoal Face and Body Mask:  Calm the effect of hormonal skin changes while treating yourself to a spa retreat! Deeply clean and purify pores with the help of this activated charcoal and organic avocado oil face and body mask!
Belly Bandit Boot-Sock Style Compression Socks:  Feeling those third trimester swollen feet?  Maybe you've been chasing little ones around for hours, and you ache–we get it, Mama!  The aches, pain, and swelling get in the way of everything!  For quick relief, slide on these compression socks from Belly Bandit!  With technology to improve blood flow and circulation, you'll be back on your feet and refreshed in no time!
Sleek'e Hair Bundle: This bundle from Sleek'e contains all the tools you need for your best hair day ever!  For smooth, silky tresses, use their tourmaline infused titanium straightener has you covered!  If it's flowing waves you want, Mama, their easy-to-use curling wand will give you the biggest curls you could ever want!  And the hair wrap will keep your hair healthy, smooth, and well taken care of after every shower.  (Use code BUMPBOXBABE on their site to receive 50% off all curling wands and flat-irons for the holiday season!)
Itzy Ritzy Teething Necklace:  Mama, you know that no jewelry is safe from tiny, grabby hands!  Instead of constantly worrying about your jewelry, sport this adorable charm necklace instead!  Not only does it make a fashionable statement, but it gives little ones something to chew on during teething!  Rock that charm, mama!
Glow Organics Bath Bomb Trio:  This trio is intended to give mama some relief: from fatigue, restlessness, and achy bodies, and are the first bath bombs specially formulated for pregnancy!  The refreshing mixture of organic essentials oils alleviate stretching, irritated skin and also act as an oil treatment for your hair.  They are designed to only include simple, natural and organic ingredients to give you an amazing bath experience that you can feel amazing about.
Bumplife 'Feelin' Fly as a Mother' Water Bottle:  An office fave, this fabulous BumpLife water bottle holds a generous pour of your favorite beverage. Add some fresh fruit for a refreshing taste and a splash of color! The flip straw top makes drinking easier and helps to prevent spills. Live the mom life "Feelin' Fly as a Mother", hydration never looked so good!