Holiday Gift Guide for Your Workout Buddy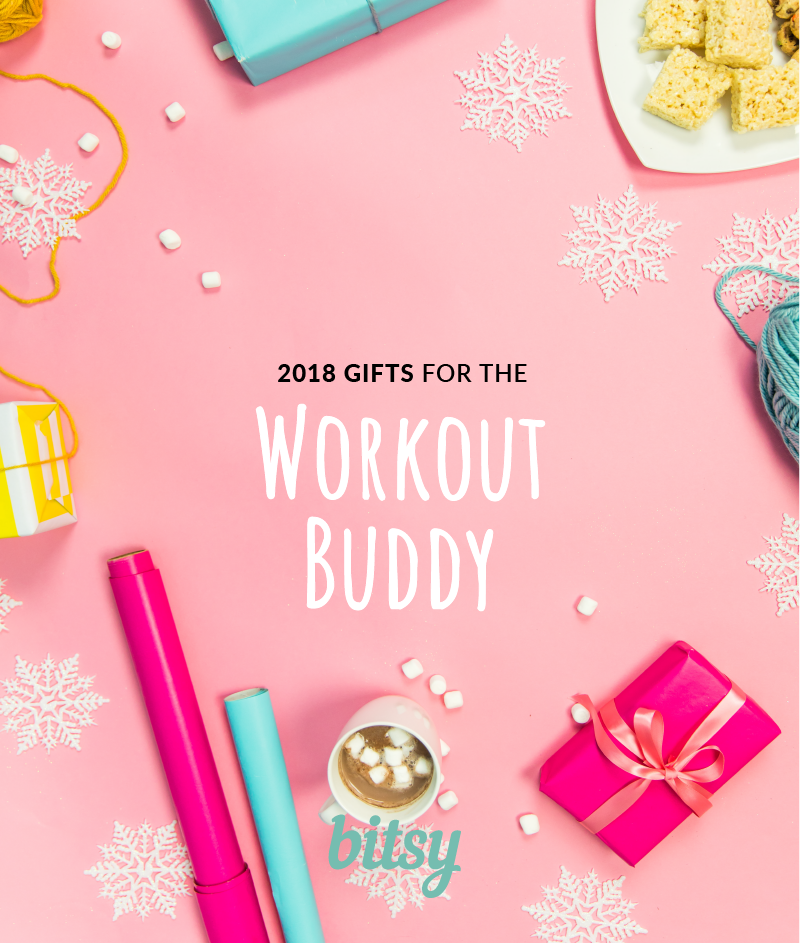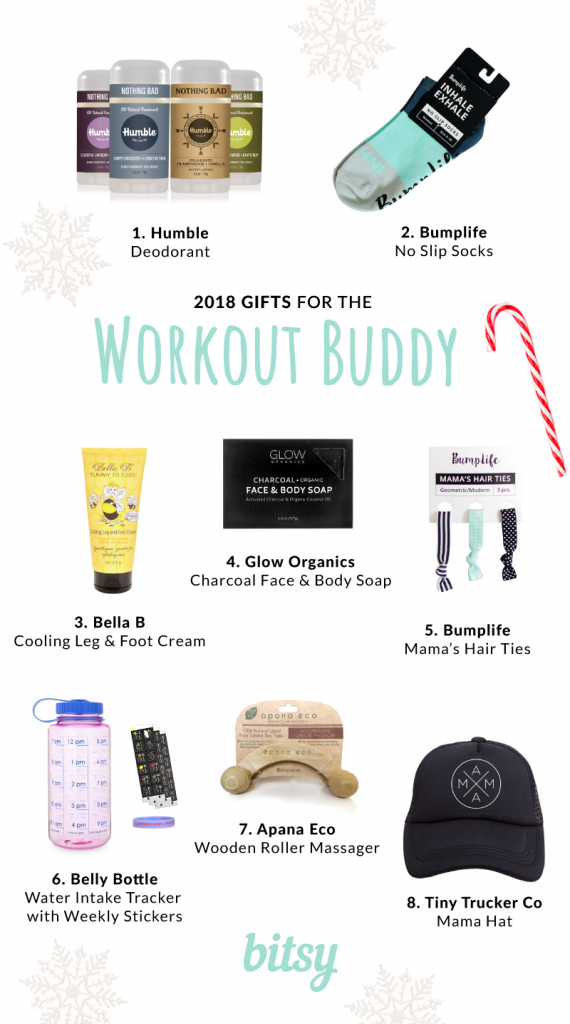 These items are perfect for any mama on your list that loves pumpin' iron, getting her sweat on, and feeling her absolute healthiest!  Win all the items in this gift guide here!
Humble Natural Deodorant:  This deodorant contains no aluminum or parabens, making it safe for pregnancy and beyond, while still keeping you dry and free from odor!  Humble prides itself for having the fewest ingredients of any deodorant, so you can feel good about what's going on your skin!
Bumplife 'Inahle, Exhale' No-Slip Socks:  Stop stressin' Mama!  Relax and kick your feet up with BumpLife's Inhale, Exhale socks.  They have rubber gripping on the bottom, perfect to use at the hospital on delivery day!
Bella B Cooling Leg and Foot Cream: This Tummy to Toes cream is such a treat for all mamas!  We know how sore and tired your feet can get–treat yourself to the creamy feel, light scent, and cooling agents to make you feel renewed and refreshed!  Made with natural ingredients, you'll love this deeply moisturizing cream.
Glow Organics Charcoal Face and Body Soap:  This refreshing soap from Glow Organics uses activated charcoal for the ULTIMATE detox!  Feeling those hormonal skin changes during pregnancy, Mama?  We know they can be a real pain, but this bar soap is sure to be a life-saver!  The charcoal works to pull out all impurities, and the olive and coconut oils retain moisture–so you can get back to glowing!
Bumplife Hair Ties:  When you need your hair pulled back, mama, we got you!  These bright colored elastics are the most fun to pull those tresses out of your way during feeding, play time, or any time!  Even better, they can make an adorable fashion accessory on your wrist when not in use!
Belly Bottle Pregnancy Water Intake Tracker: Drink up, mamas! Did you know that during pregnancy, your daily water intake rises to 90oz in order to maintain a healthy pregnancy? Keep track of your daily water goals with this handy BellyBottle®! The easy to read markers make it simple to track how much you've had and how much further to go each day.
Apana Eco Wooden Roller Massager: Pregnancy aches and swollen legs are no joke!  This 100% natural wood roller can be used on joints, muscles, and anywhere that needs a massage to improve blood circulation and ease sore muscles!  Take some you-time, Mama, you deserve it!
Tiny Trucker MAMA Trucker Hat: Ready to flaunt your Mama-style?  This super stylish 5 panel hat from Tiny Trucker will be your favorite accessory!  Perfect for holding back messy Mama hair and finishing any athleisure outfit, this hat is a must!  Fashionable, functional, and fun!  We call that a Mama-win!