Our Favorite Gift Ideas for Babies and Toddlers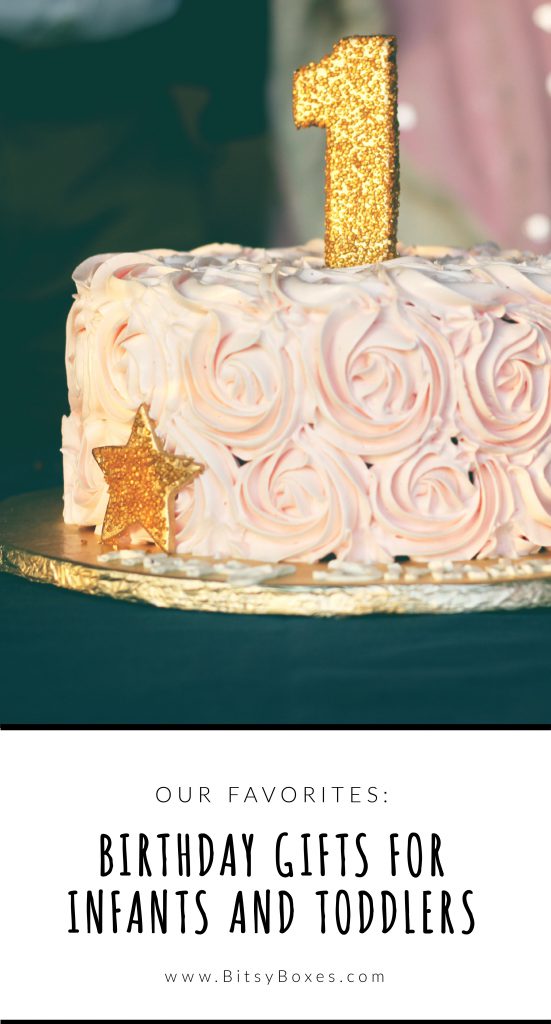 Watching little ones grow can be such an exciting time not only for their parents, but everyone around them!  But as they grow, it can sometimes be hard to decide what gifts are age appropriate in those early years — and everyone loves to spoil a Bitsy!  We've rounded up some of our favorite gift ideas for both babies and toddlers — so next birthday (or Christmas!) you're ready, mamas!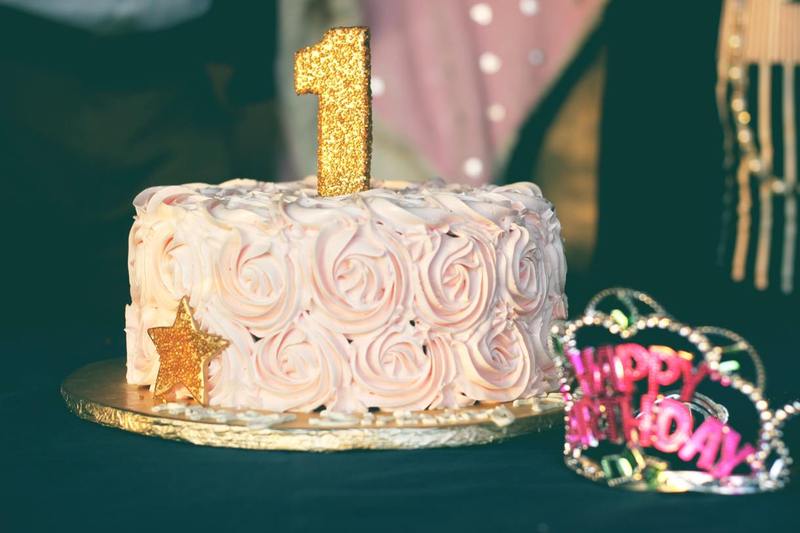 Infants
Infants can be some of the hardest ones to shop for — their developmental stages can change so quickly!  For our gift guide, we've focused on those under one year as an infant. Of course, newborns are better suited for gifts off the mama's registry, something like a sweet blanket, or even a gift for mama!  But as they get to be a couple of months old, the fun really begins!
Sophie the Giraffe ($24 on Amazon)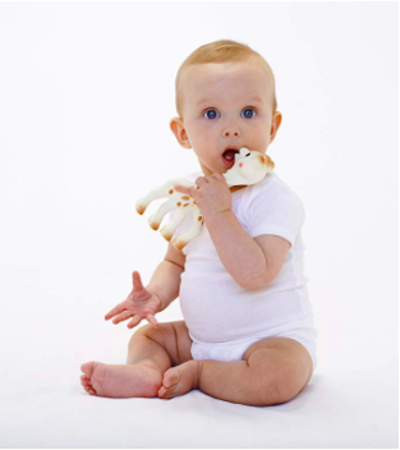 If you've read any baby guides in the last couple of years, we're sure you've heard of Sophie!  She's a crazy popular teething toy and for good reason–babies love her! Whether it's her adorable face, rubber body, or great shape for gripping, she'll be an instant hit!
Infantino Sensory Press and Stay Blocks  ($15 on Amazon)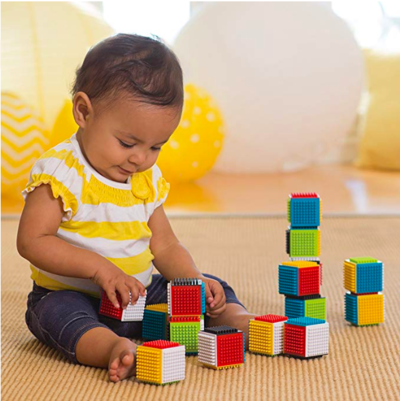 These blocks are perfect for little ones 6 months and older, and are made with high contrast colors and unexpected textures to keep little ones' sensory systems entertained!  They can help with easing frustration tendencies, as well as encourage Bitsy's imagination with all the different ways to stack and play!
Skip Hop Stroller Ball Toy ($6 on Bitsy Boxes)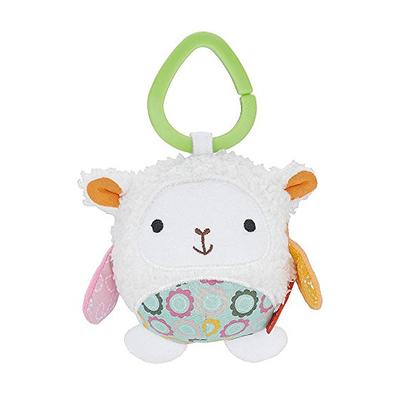 Keep your little one occupied on the go with this absolutely adorable stroller toy! This sweet lamb offers a variety of textures and patterns along with a sweet chiming sound to stimulate all of baby's senses. Just attach the ring on the lamb's head to baby's stroller for hours of on the move fun!
My First Baby Signs Board Book ($16 on Bitsy Boxes)
Broaden your bond with Baby by encouraging communication! This book helps you and your little one establish the foundation for baby sign language! Adorable pull tabs demonstrate exactly how to make each sign for words like "all done", "milk", "eat", "more", "thank you", "bath", "help" and more! All you have to do is pull the tab, point to the sign, and say the word!
Infantino Pat and Play Water Mat ($7 on Bitsy Boxes)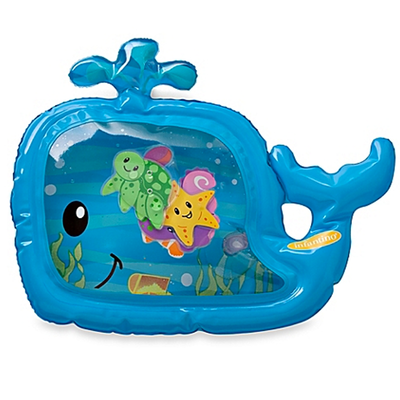 Talk about a whale of a good time!  This adorable water mat from Infantino is sure to provide hours of entertainment for tummy time, high chair time, any time!  Fill this super cute whale mat with water to let the underwater characters float and move while baby pats and plays! No mess, but endless fun!       
Toddlers
Toddlers are a little easier to shop for, and there's so many great toys designed specifically for their development and milestones!  So grab those shopping carts, we've got toys to pick out!
Pillowfort A-Frame Tent ($80 at Target)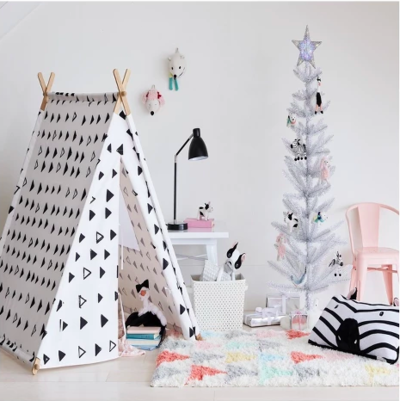 Little ones will love having their own tent to camp out in!  Perfect for playrooms, bedrooms, and nice-weather days, this adorable tent from Target is perfect for toddlers of all ages!
Foam Wonder Blocks ($35 on Amazon)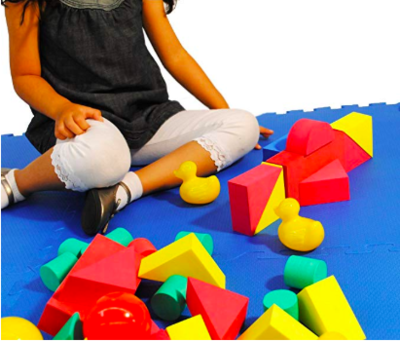 Foam blocks are perfect for keeping all little hands busy and entertained!  This 70 piece set is brightly colored and waterproof, so the fun can go anywhere!  We love their soft texture for safety reasons, and love that they help develop creativity, sensory learning, color and counting recognition, motor skills, and hand-eye coordination!
Animal Babies on the Mountain Book ($5 on Bitsy Boxes)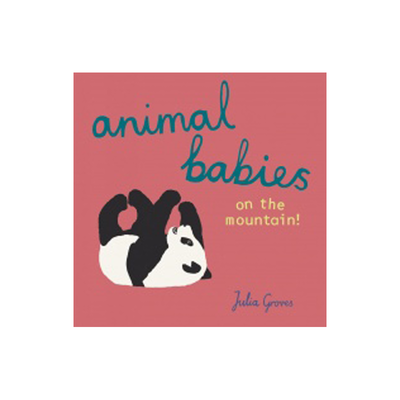 What's a baby goat called? Or a baby panda? In this collection of mountain creatures and their young, Julia Groves' distinctive art style captures each animal's unique beauty, keeping little ones endlessly entertained!
Haba Mini Monsters Magnet Game ($15 on Bitsy Boxes)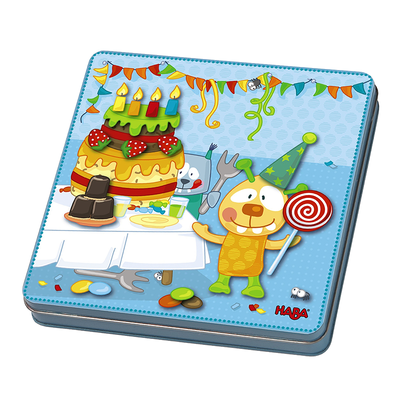 Forget monsters under the bed, Bitsy, we prefer them as a game! This adorable magnetic game is sure to stimulate creativity and imagination for hours on end! The sturdy metal box contains four different backgrounds and and 143 magnetic pieces for endless monster combinations! Perfect for on the go.
Bitsy Boxes Subscription ($39.99, $120, $240, or $360 on Bitsy Boxes!)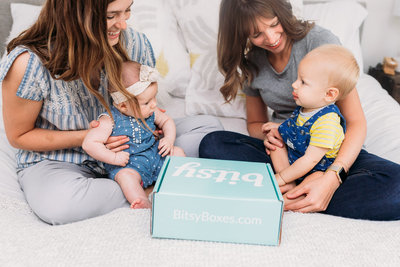 The perfect gift for any age, a Bitsy Boxes subscription sends a box of 5-8 full size items to Bitsy's door each month!  Designed to grow with their developmental stages and celebrate every milestone, Bitsy Boxes are packed with fun, healthy, and tailored products!