Surviving Pregnancy with a Toddler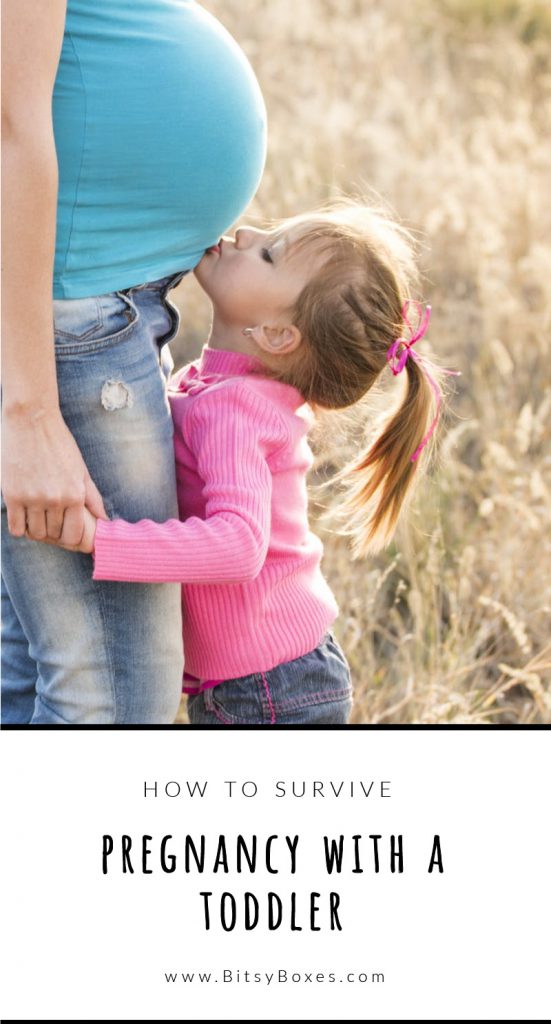 One of the greatest joys in life is growing your family!  The pitter patter of children's feet all of your house is such a wonderful sound!  Sometimes building that family can come with growing pains, though.  Such as, how do you survive a pregnancy with a toddler in tow?  It's no surprise that toddlers are a lot of work, and pregnancy can be exhausting!  We're on the blog today to round up a few ways to help manage the crazy!
No Expectations
Let's face it, mommin' ain't easy!  It's even less easy when you're running double-duty!  So our biggest piece of advice is to go easy on yourself.  There's no need to worry about making sure everything is perfect–you're already a super mom!  Instead, know at the end of each day that you've done your best, even if there are still dishes left in the sink, or you had delivery for dinner!
Plan, plan, plan
We cannot stress this enough, Mama!  Spend a few minutes each night trying to plan for the morning!  Having clothes set out (for you AND your little!) and anything that needs to go out the door will change your mornings drastically!  Know you have a family outing coming up?  Plan a couple nights before!  Don't let stress run your days–it's just another thing on your plate!
Keep Little Hands Busy
Try as you might, you just won't always have enough time to entertain your toddler!  Instead, find ways to keep their hands busy, so you can catch up on everything else!  Invest in a treasure chest of coloring books, crayons, block puzzles, and board books, or download some educational games on an iPad.  Anything that keeps little minds and hands busy will be your best friend!
Nap When They Nap
We know you hear it all the time with newborns:  "Sleep when they sleep!"  But when you're pregnant and caring for a toddler, it's especially true!  If you're putting your toddler down for a nap, resist the urge to rush through your to do list and instead, put yourself down for a nap, too!  Growing a tiny human is exhausting, and it's important to make sure you stay well rested.
Ask for Help
This is so important, mamas!  Don't be afraid to ask for help when you need it!  Whether you ask your partner to take over so you can indulge in a nap or a bath, or parents to take over your toddler so you can go on a much needed date, or just some time to breathe.  Whatever you need, chances are you have friends and family dying to help you!
We know you'll do just fine, mamas, but taking some extra steps here and there can help maintain a semi-relaxing pregnancy experience!  Make sure to always make your health a priority, and you'll do just fine!